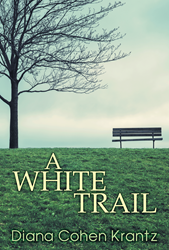 A compelling account of a very real woman's desperate attempt to shake herself out of a less-than-satisfactory existence.
PHILADELPHIA (PRWEB) March 19, 2015
Married for 20 years to a man she loves, Lenni is unable to reconcile the routine life they've built together with the aspirations of her youth. This new debut novel follows what happens after she meets an interesting man who jogs her from her predictable existence – a diversion that comes at a cost.
Carl, an exciting but volatile man she met in an evening class, offers her a new job opportunity and leaves open the possibility of a more complicated relationship. When Lenni refuses to walk through that door with Carl but chooses instead to take up with Richard, another co-worker, her choice leads to ramifications that will reverberate beyond those directly involved in this dangerous game. Can Lenni pick up the pieces after her dissolved marriage and forge the life she's longed to live? Will she be able to attain the self-knowledge and understanding she so desperately desires?
"A White Trail" is a compelling account of a very real woman's desperate attempt to shake herself out of a less-than-satisfactory existence. Lenni's plight is one that will resonate with many readers, as will the idea that shelving one's dreams can come back to haunt you. She is a perfectly flawed character experiencing a most realistic crisis.
Author Diana Krantz drew upon her own experiences in the field of health administration to inform the work settings and criminal trial found within "A White Trail." Prior to that, Krantz taught at an alternative private school that allowed her to offer the students abundant creative writing experiences. She lives in Philadelphia, and this is her first novel.
----------
For additional information, please visit http://www.dianakrantz.com
A White Trail
Diana Krantz
Dog Ear Publishing
ISBN: 978-1-4575-3474-4 252 pages $10.99 US
Available at Amazon.com, and Barnes & Noble.
About Dog Ear Publishing, LLC
Dog Ear Publishing offers completely customized self-publishing services for independent authors. We provide cost-effective, fast, and highly profitable services to publish and distribute independently published books. Our book publishing and distribution services reach worldwide. Dog Ear authors retain all rights and complete creative control throughout the entire self-publishing process. Self-publishing services are available globally at http://www.dogearpublishing.net and from our offices in Indianapolis.
Dog Ear Publishing – self-publishing that actually makes sense.