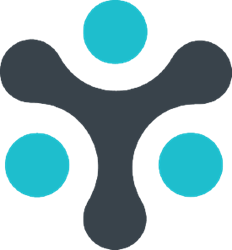 We want to achieve transparency and by partnering with InfoSnap, we are eliminating the possibility of human error.
Austin, Texas (PRWEB) March 18, 2015
A+ Charter Schools in Dallas, TX, partnered with InfoSnap to customize an online solution for their application, lottery, waitlist management, and student enrollment process. InfoSnap will streamline the school's processes, provide a transparent lottery for applicants, and allow new and returning students to enroll online.
"As our school continues to grow, we continue to manage an abundance of paperwork. The time spent on collating and entering applications into our database is tremendous. To have to manually run a lottery for over 1,000 applicants and complete enrollment for 2,000 students is also labor-intensive. InfoSnap is going to streamline our processes and provide us with one comprehensive solution, said Brenton White, Chief Compliance and Technology Officer at A+ Charter Schools.
In the InfoSnap administrative portal, a robust toolset complete with an audit log will facilitate the daunting waitlist management process. These tools will automatically adjust the waitlist as seats are accepted or declined, providing both families and school staff with peace of mind.
"We want to achieve transparency and by partnering with InfoSnap, we are eliminating the possibility of human error," notes Mr. White.
The solution will offer convenience for families. During the enrollment process, families who have more than one child within the school can 'snap' data from one student to another. The use of SmartForm™ technology, an intuitive tool built into the solution, will collect relevant data based on previously entered information or choices (grade, activities, medical history, etc.).
A+ Charter Schools will also implement InfoSnap's Language Localization to meet the need of this diverse population by providing multilingual forms to families in Spanish. "It's important that we implement a solution that will meet the needs of all of our families," said Mr. White.
Staff will set up computers at the school for families who don't have internet access at home. "Our customized solution will eliminate much of the manual labor that our school staff has endured over the years. We are transitioning from a paper-heavy and labor-intensive process to a transparent, online solution. Previously, running a lottery was a huge effort. With InfoSnap, it will be complete within seconds. Partnering with InfoSnap is a logical solution that we are all very excited about," explains Mr. White.
About InfoSnap
InfoSnap®, Inc. is the leading provider of cloud-based registration management solutions, including online Application, Admissions, School Choice/Lottery, New Student Enrollment, Annual Student Registration, and Staff Registration, designed specifically for Pre K-12 independent, charter, and public schools. All solutions are backed by dedicated solution specialists, supporting both administrators and families. InfoSnap was founded in 2000 and serves a growing client base of 650+ Pre K-12 clients around the world. For more information, visit InfoSnap.com.