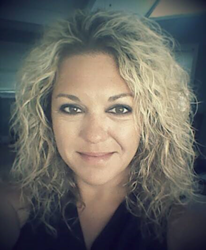 I look forward to guiding [Stan White Realty] into a year that will be the best yet for our owners and guests.
(PRWEB) March 18, 2015
Gearing up for another busy rental season on the Outer Banks, Stan White Realty prepares by bringing back Catherine Giles as Senior Property Manager. Giles previously worked for Stan White Realty as broker-in-charge of their Duck office for four years. After leaving the company last year to pursue a different career path with a competing agency, Giles was welcomed back to Stan White Realty to fill a general management vacancy. "I felt such gratitude to be offered the opportunity of working again with a great team," says Giles. "I look forward to guiding them into a year that will be the best yet for our owners and guests."
As Senior Property Manager, Giles will not only oversee other property managers, including those in outer offices, but will direct many of the associated departments such as reservations, housekeeping and maintenance. However, the requirements of the position reach far beyond property management. Giles will be responsible for the improvement of human resources, staff morale, goal setting and completion, and hierarchy organization. "I feel that good people skills maximize effective and productive human interaction to everyone's benefit" says Giles. "Having these skills will reduce negative behavior in the work place and be replaced with positivity which is contagious!"
John White, CEO of Stan White Realty & Construction, looks forward to the improvements, additional experience and new concepts Giles will implement within the company. "We're so happy to have Catherine back," says White. "She left because she was one of the top property managers in the industry. But she returned because she wanted to be with a company that made the choices to excel in property management. I'm going to make this company the best for owners and guests, and that's what she wanted to hear."
After graduating from Peace College in Raleigh, North Carolina, Giles returned to her hometown of Lake Gaston, NC, and in 2003 became a licensed real estate broker actively selling property in her community. She relocated in 2006 to begin her career in Outer Banks property management. With almost a decade of experience in the Outer Banks vacation rental industry and an additional three years in real estate sales, Giles' qualifications have led her to what she hopes will be a long and fulfilling career at Stan White Realty. "Maintaining relationships with our homeowners and handling customer situations to a conclusion that is satisfactory to all parties is of the utmost importance to me," says Giles. "I look forward to being able to utilize and share my knowledge from past experiences in sales and property management with the staff here at Stan White Realty."
For over 35 years, Stan White Realty & Construction, Inc. has specialized in renting, managing, building, remodeling and selling homes on the Outer Banks of North Carolina. Family owned and operated, they offer availability for over four hundred Outer Banks vacation rental homes, including Nags Head, Duck, Corolla, Southern Shores, Kill Devil Hills and Roanoke Island. To learn more about the company and Outer Banks vacation rentals, visit http://www.outerbanksrentals.com.