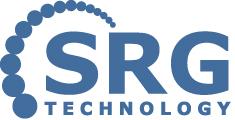 "I am so proud of the confidence investors have shown in SRG Technology, our team, our solution Blender™, and in our success in delivering innovative solutions to improve performance outcomes." SRGT CEO Neil Sterling
Fort Lauderdale, FL (PRWEB) March 30, 2015
SRG Technology (SRGT) announces oversubscription of its second Private Placement offering in the last year, raising $7.4 million. Coupled with an initial Private Placement offering which closed in early 2014, the company has raised $12.4 million. "This financing enables SRGT to aggressively build our sales and marketing capabilities; continue delivering superb technology solutions to meet our customers' requirements; foster and grow key partnership relationships; and gradually put in place our business infrastructure to address increasingly strong interest from each of our primary markets -- K-12 education, healthcare and maritime security," said SRGT CEO Neil Sterling. "The applications of our signature software solution, Blender™, continue to drive meaningful improvements for our customers and their end-users."
Blender™ is a suite of cutting-edge software solutions designed to drive performance improvements in K-12 education, healthcare and maritime industries. Blender's™ unique suite of software tools and predictive analytics enable organizations to meet their targeted improvement goals and objectives.
In K-12 Education markets, IMPROVE powered by Blender™, INSPIRE powered by Blender™, and BlenderLearn™ are using data to recommend actions to target improvements where school districts, schools, students and teachers need them most.
In Healthcare markets, SRGT has designed and delivered TopCare powered by Blender™ to be the gold standard of Population Health Management. TopCare enables continuous improvement, allowing healthcare providers to address federal mandates; manage the shift from volume to value-based care; and make preventative care and wellness a top priority.
In Maritime markets, SRGT's Maritime Alerting Security System (MASS) powered by Blender™ is a state-of-the-art, automated threat alerting, security compliance and information management system for cargo vessels, cruise ships and maritime vessels of all kinds. Designed to provide the shipping industry access to relevant and verified alert information specific to a vessel's location, MASS improves vessel workflow operations, safety and bottom line.
"It is clear that now is the right time to scale for growth. I am so proud of the confidence investors have shown in SRG Technology, our team, our solution Blender™, and in our success in delivering innovative solutions to improve performance outcomes," said Sterling. "This funding will provide the resources instrumental in ensuring the continued growth and long-term success of SRGT."
About SRG Technology
SRG Technology (SRGT) is a software solutions company founded in 2007 based in Fort Lauderdale, FL, with a technology office in Atlanta, GA. SRGT developed Blender™, a suite of cutting-edge software solutions designed to drive performance improvements through enhanced data collection and analysis, personalized recommendations and the creation of individualized action plans. SRGT is poised to set the benchmark for innovative, disruptive technology solutions which elevate performance, increase productivity, and make a difference in our daily lives. Blender™ will drive performance improvements across a wide variety of industries and is already making a difference in the K-12 education, healthcare and maritime security markets.