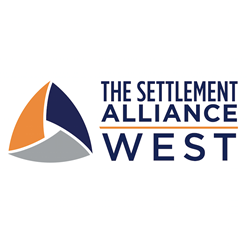 The best people, the best processes, and the best products in the settlement industry.
Irvine, CA (PRWEB) March 23, 2015
Scott Freeman, Founder and Chief Executive Officer of The Settlement Alliance, has partnered with Traci Kaas, Founder of Kaas Settlement Consulting to form The Settlement Alliance–WEST. The partnership has created one of the most sophisticated teams within the settlement industry. The Settlement Alliance, led by Freeman, will continue to provide settlement planning services for its clients in 45 states, while The Settlement Alliance-WEST, led by Kaas, will primarily work with law firms in the states of California, Oregon, Washington, Nevada, and Arizona.
Prior to founding The Settlement Alliance in 2014, Scott Freeman was a top producer with The James Street Group, propelling the firm to become one of the largest structured settlement and trust administration providers in the country. Freeman was one of the top producers in the industry while with The James Street Group.
Freeman transitioned from the wealth management/insurance industry to the top of the legal services profession, now having personally worked with hundreds of law firms across the country. As a settlement planner, he has come up with unique proprietary solutions for both mass tort and catastrophic injury settlements, and currently serves as qualified settlement fund trustee for tens of thousands of claimants on a yearly basis. He has consistently been recognized for his expertise throughout his 15 years in financial services, including receiving Top of the Table recognition from the prestigious Million Dollar Round Table (MDRT) organization.
Prior to her partnership with Freeman, Traci Kaas founded Kaas Settlement Consulting, one of the most successful settlement planning firms on the West Coast. Kaas is a Certified Structured Settlement Consultant (CSSC) and a Certified Financial Transitionist™. She has significant experience working on a wide variety of cases, including both catastrophic injury and non-personal injury settlements such as employment, divorce, defamation, the sale of business or property, class actions, and more.
In addition to her professional designations, Kaas maintains a Series 7/FINRA Securities License, Series 63/FINRA Securities License, Series 65/FINRA Securities License, and a Life and Health Insurance License registration for multiple states. She has extensive and ongoing training from the Sudden Money® Institute.
Freeman, Kaas, and their team possess extensive experience in structured settlements, trust and wealth management services, special needs planning, qualified settlement fund administration, lien resolution, and government benefit analysis. The Settlement Alliance and The Settlement Alliance–WEST have combined the best people, the best processes, and the best products in the settlement industry to provide law firms and their clients with unmatched concierge-level settlement services.
The Settlement Alliance and The Settlement Alliance–WEST have combined structured settlement planning experience exceeding 100 years. For more information please visit our websites at http://www.settlement-alliance.com and http://www.alliance-west.com, find us on our Facebook and Alliance West Facebook pages or follow us on Twitter @tsateam and @salliancewest.