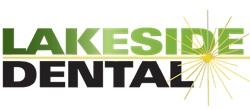 Barrington, IL (PRWEB) March 17, 2015
Dr. Janet Century of Lakeside Dental is pleased to announce that she is now accepting patients who need dental implants from Barrington, IL, with or without a referral. Those who are missing multiple teeth have the option of receiving removable prosthetics that affix to implants. Even patients who have been previously informed that they are not good candidates for implants may be able to take advantage of this system, as they implants may be strategically placed with limited bone density. Once implants are inserted as anchors, teeth can be replaced with quality dentures. The ability to support prosthetics with implants offers many benefits not attainable otherwise.
Implant supported prosthetics can deliver full-mouth restoration. Dr. Century places a few implants in the upper and lower jaws of patients receiving this treatment. Then she creates removable dentures that firmly attach to the implants using a bar attachment or a ball and socket method. Since implants do not need to be placed individually throughout the entire mouth, nearly anyone can be a good candidate for the procedure, even if some areas of their mouths do not have sufficient bone quality or quantity to support implants.
Dental implants near Barrington, IL, offer patients unique benefits. The bar or ball and socket fixtures are snap easily onto dentures without requiring adhesives to hold them in place. Since they achieve a better grip than is possible with traditional dentures, these prosthetics do not loosen or rub against gums. This affords a more comfortable fit and makes them stable enough to allow patients to resume their normal diets. Unlike traditional replacements, implant supported prosthetics do not result in teeth that click or shift while they eat or talk. Patients can enjoy a better quality of life due to the increased confidence they feel with their new, secure teeth.
Anyone who would like to learn more about having dental implants near Barrington, IL, placed to support a new prosthetic is welcome to visit Dr. Century's website. She provides online patient education because she believes in empowering the community through knowledge. Those who have additional questions should call her office to schedule a consultation.
About the Doctor
Lakeside Dental is a general practice offering personalized dental care for patients in North Barrington, IL. Dr. Janet Century has over 30 years of experience restoring the smiles of her patients, and has been chosen as a "Top-Rated Dentist" by numerous rating companies. Dr. Century is a teacher and lecturer, and her commitment to continuing education has earned her the highly prestigious Fellowship from the Academy of General Dentistry. She is the only dentist in Lake County certified to use three different lasers for dental treatments, including the LANAP® protocol to treat gum disease. To learn more about Lakeside Dental and the services they provide, visit their website at http://www.lakesidedental.com or call (847) 440-3681.