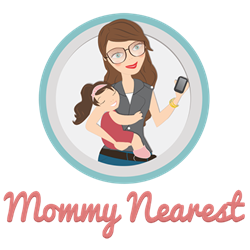 "Parents will receive more access to hyper-local and relevant discounts, unique services, and special promotions in real time for things that they might have never heard about"
New York, NY (PRWEB) March 20, 2015
Mommy Nearest, the company behind the popular geo-location app and fastest growing mobile community for parents and caregivers in the United States, announced that it has raised an additional $1 million, bringing its total funding to $2.5 million. The company, which launched in 5 markets in 2014 (New York, Chicago, Boston, Los Angeles and San Francisco) will use funds to expand operations to 5 additional markets by end of year, and also fully launch Mommy Nearest for Business, an innovative SaaS marketing platform for small businesses looking to connect directly with local parents on their mobile phones.
Combining a national and local mobile parenting magazine with its proprietary geo-location technology (free for iPhone and Android), Mommy Nearest has seen over 3,000 % growth in users from 2013-14 and now boasts a mobile community of 160,000 parents. The mobile app provides busy parents and caregivers with unique content and geography-based, word-of-mouth recommendations, helping them to easily make informed decisions of where to take the kids while on-the-go. From the best dining options, broken down by child-specific amenities like high-chairs, stroller-friendliness and gluten free options, to nearby activities, or even where to change a diaper or pick up medicine, the app shows users the 50 closest places for whatever they're looking for. Those places are then rated and reviewed by other local parents, thus layering in a level of trust. Mommy Nearest is the first app of its kind and boasts more than 40,000 original reviews of over 70,000 kid-friendly places nationwide.
Following a successful pilot program in 2014, Mommy Nearest for Business rolls out this month in markets such as New York City, San Francisco and Chicago, allowing local businesses and attractions to control their business page and send push notifications that feature exclusive promotions, discounts and happenings to Mommy Nearest users who opt in. Push notifications are an effective and targeted marketing tool for businesses, and likewise give parents and caregivers the opportunity to easily engage in and benefit from timely promotions and alerts about special events. Mommy Nearest will charge an annual fee, which provides businesses a more cost-effective means to attract customers.
"The platform allows small businesses in the parenting space to claim their place page on Mommy Nearest and market things like special events, promotions and deals to local parents," said Mommy Nearest CEO Josh Milstein. "Since many of the 70,000 kid-friendly businesses in our database are unable to build their own mobile app, leveraging their listing and using Mommy Nearest as a promotional vehicle has really resonated."
Direct-to-mobile communication is the best way to reach customers today, with mobile content being seen, on average 25% of the time by the target audience. In comparison, social media content is seen just 1-2% of the time by fans; email marketing has a conversion rate of only 7 out of 1000 recipients taking action; and, according to Mary Meeker of Kleiner Perkins, consumers spend just 5% of their time reading print, though many small businesses often spend nearly 20% of their budget on print advertising.
Milstein says that his company built the new Mommy Nearest for Business platform to feed a changing of the tide—to enhance the way businesses communicate with existing and potential customers. Mommy Nearest has created the tools that enable businesses to communicate directly with people through their mobile phones, giving them an instant mobile marketing strategy that takes 30 seconds to set up.
"We are able to maximize customer engagement with push notifications, inspiring action from the consumer as messages are delivered on a clean and uninterrupted screen," he added, "Parents will receive more access to hyper-local and relevant discounts, unique services, and special promotions in real time for things that they might have never heard about."
With a new user joining the burgeoning community every three minutes, Mommy Nearest is a much needed resource for parents looking to make real-time, informed decisions and the businesses who want to reach them.
To create an account or learn more, visit Mommy Nearest for Business