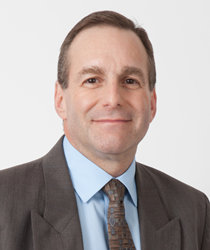 Because of his depth of experience working on both sides of the retailer-supplier relationship, Jeff does a great job working in the middle
Englewood, NJ (PRWEB) March 19, 2015
eZCom Software, makers of the cloud-based and streamlined EDI (Electronic Data Interchange) solution Lingo™, is pleased to announce that Supply & Demand Chain—a leading business publication for supply chain professionals—has named eZCom Director of Implementation, Jeff Sovelove, as a 2015 Provider 'Pro to Know.' Each year, Supply & Demand Chain Executive recognizes Provider Pros who have helped their Supply Chain clients, or the Supply Chain community at large, prepare to meet the significant challenges in the year ahead.
Since 1988, Jeff Sovelove has put his tenacity to work when it comes to creating breakthrough technology solutions for retailers and suppliers. Jeff served in several managerial capacities in Macy's MIO (Merchandise Information Office). As EDI Manager for Macy's East, he brought his division from last to first in terms of EDI performance. Jeff also served as EDI Administrator for a successful, $100-million children's wear maker in New Jersey. In his current position as Implementation Team Director for eZCom, Jeff oversees the set up process for all eZCom customers, interfaces with retailers and customers, and directs the development of all new retailer maps, working closely with the eZCom development team.
"I feel privileged SDCE named me as one of this year's Pros to Know," stated Jeff Sovelove. "eZCom in general, and our implementation team in particular, truly do enable customers to meet today's most pressing supply chain challenges on a daily business. Currently, all the major retailers want their customers to have a rapid, seamless shopping experience, whether that happens online, in-store, or through a combination of the two. This instant, easy, 'omnichannel' shopping experience has become a consumer expectation, especially among millennials. If one retailer can't supply it, consumers will go to another who can. For suppliers, retailers' increasing adoption of omnichannel strategies adds up to increasing demands within the drop ship (direct-to-consumer) fulfillment arena, combined with ever-decreasing lead times. We enable our customers to become more nimble so they can successfully—and profitably—navigate these challenges and accommodate whatever new requirements retailers send their way."
"Because of his depth of experience working on both sides of the retailer-supplier relationship, Jeff does a great job working in the middle," stated Carol Weidner, CEO of eZCom. "With the uptick in drop ship trends, shorter time frames and greater order quantities can pose significant hurdles for suppliers. Jeff and his team successfully support eZCom's customers through these shortening cycles. For example, Jeff's team will often receive one-day setup requests, and successfully accommodate these requests. In addition, they regularly receive retailer system changes in the middle of the fourth quarter, and respond rapidly to keep all customers in compliance. And Lingo's award-winning drop ship capabilities—including custom branded packing slips, high volume 'batch' capabilities, shipping integration tools, and special drop ship pricing—give customers a competitive edge in the drop ship arena, so important for omnichannel success."
Now in its 15th year, Supply & Demand Chain Executive Pros to Know is an annual listing of individuals who have made a significant impact on behalf of their Supply Chain clients or the Supply Chain community at large. This year's list includes more than 180 thought leaders who are shaping the industry and advancing Supply Chain as a respected discipline.
About eZCom
Founded in 2000, eZCom software provides cloud-based B2B supply chain software solutions, including the easy-to-use and streamlined EDI solution, Lingo. eZCom's Lingo simplifies and speeds the trading process, while the eZCom's customer service team exceeds expectations from first inquiry through implementation and sales growth.
Every member of the eZCom Customer Support Team is a trained EDI professional. Each works on-site at the corporate headquarters in Englewood, NJ to help facilitate collaboration and maintain the high level of technical expertise, as well as to provide customers with unlimited, individualized, and highly effective education and problem solving throughout the EDI process.
To learn more about eZCom and Lingo, please visit http://www.ezcomsoftware.com, e-mail us, or call 201-731-1800, option 1.
About Supply & Demand Chain Executive
Supply & Demand Chain Executive is the executive's user manual for successful supply and demand chain transformation, utilizing hard-hitting analysis, viewpoints and unbiased case studies to steer executives and supply management professionals through the complicated, yet critical, world of supply and demand chain enablement to gain competitive advantage. Supply & Demand Chain Executive is a publication of AC Business Media. Visit us on the Web at http://www.SDCExec.com and on smartphones and tablets at http://www.SDCExec.com/mobile.