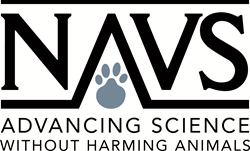 Chicago, IL (PRWEB) March 23, 2015
The National Anti-Vivisection Society (NAVS) has responded to findings from Phase 1 of the review of the Agricultural Research Service's United States Meat Animal Research Center (USMARC) animal care and use practices.
The review by the Agricultural Research Service Animal Handling and Welfare Review Panel (ARS-AHWRP) was conducted following the publication of an article in the Jan. 20 New York Times, which revealed that the federally-funded USMARC has been operating with virtually no oversight since 1985, and has been responsible for the suffering and death of thousands of animals in pursuit of making the U.S. livestock industry more profitable.
In comments submitted to the United States Department of Agriculture (USDA) on March 13, NAVS applauds the panel's decision to temporarily suspend all new research at USMARC, a decision made based on findings that USMARC's Institutional Animal Care and Use Committee (IACUC) was not providing adequate research oversight, documentation and record-keeping.
Marcia Kramer, NAVS' director of legal and legislative programs, hopes the panel's findings serve to bring about substantive change.
"Instead of ignoring animal suffering in consideration of its goals, USMARC now has an opportunity to develop and implement agricultural methods that enhance and protect the welfare of farm animals," Kramer says.
"While NAVS will continue to fight for an end to all exploitation of animals in the name of science," she continues, "it is our hope that continued attention to activities such as those uncovered at USMARC will hasten the approval of legislation—such as the bi-partisan AWARE Act, which is now under consideration in Congress—aimed at affording additional protections for those animals who are currently used in agricultural research."
NAVS' comments can be read in full on their website.
ABOUT THE NATIONAL ANTI-VIVISECTION SOCIETY
Founded in 1929, the National Anti-Vivisection Society (NAVS) promotes greater compassion, respect and justice for animals through educational and advocacy programs based on respected ethical, scientific and legal theory. NAVS works to increase public awareness about animal testing and experimentation, to promote positive solutions that advance science, to support the development of alternatives to the use of animals, and to effect changes that will help end the unnecessary suffering of laboratory animals. For more information, visit http://www.navs.org.