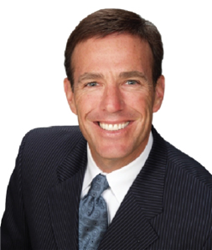 To say Neal Weichel is an icon and deserving of such an award would be an understatement. What he represents as an individual real estate professional elevates the profession and is a source of great pride for our industry.
Santa Clarita, Calif. (PRWEB) May 07, 2015
With $1.2 billion in sales, more than $20 million in commission earned and more than 3,500 homes sold, Realtor Neal Weichel celebrated a historic moment this year as the only RE/MAX agent in Southern California to receive the Southland Regional Association of Realtors (SRAR) Icon award.
SRAR represents more than 9,000 real estate agents throughout the Southland, and the award was presented to Weichel at the organization's 95th annual Inaugural Ball on Jan. 24. The Icon award recognizes a career's worth of success in the real estate market.
"To say Neal is an icon and deserving of such an award would be an understatement," said Roger Hance, a member of the SRAR board and the first broker with whom Weichel worked. "What he represents as an individual real estate professional elevates the profession and is a source of great pride for our industry."
Discussing his career of nearly 25 years, Weichel said there are three main factors to which he chalks up his success: Consistency, prioritizing clients before a commission and keeping a positive outlook.
"Every year, I consistently work hard and look to improve my services, and add more value to them," he said. "The sales numbers are simply a reflection of the service given, and also a reflection of the hard work my team and I do."
The head of Weichel's office said the accolades are well deserved.
"Neal represents what makes our business community great," said David Rendall, broker and owner of RE/MAX of Valencia. "Not only has he spent his career tirelessly devoted to being successful in his field, he is squarely focused on the client and helping them turn their dreams into reality. He is an asset to RE/MAX, truly an icon in our business and beyond deserving of this award."
Weichel said the award is particularly significant given the longevity of his career.
"To be honest, it's pretty easy in real estate to win awards, and I've received dozens," he said. "However, to be chosen out of so many Realtors, this feels like a lifetime achievement award, and says to me, 'You've done something for 24 years at a very high level, and you've worked hard.'"
Hance said he observed promise in Weichel from Day One.
"I could tell after seven days of training he was going to be someone special," Hance said. "Very few people in real estate have been such a tremendous role model for not only productivity but for absolute professional behavior. Learn half of what he does and knows and you would be a top 5 percent agent."
Weichel got his start in real estate in 1991. He had been working in a corporate environment in the oil industry, feeling stymied, and said he wanted to ideally live and work in the Santa Clarita Valley, and be in charge of his own business. Becoming a Realtor gave him that opportunity.
He cited good sales training and mentorship he received early on, which helped him become successful. In his first full year, he sold 65 homes. The average for a new agent is around 4.5 homes per year, he said. Within a few years, Weichel said, buyers were actively seeking him out rather than him needing to aggressively advertise.
"After all these years, it's still invigorating," he said. "I know literally thousands of people here in the SCV. They've shared with me their hopes, goals and dreams, and I've been able to help them. I take it very seriously."
With the real estate market coming out of a period of much fluctuation that lasted from 2004 to 2013, Weichel said he wants to get back to basics and focus on what he calls "move-up" buyers. His work in the SCV, he said, has primarily always been about helping buyers find their first home, then perhaps move up to a second home as their family grows and eventually transitioning back to a smaller home once children are grown and out of the home.
"I'm not dealing with investors or distressed, bank-owned properties," he said. "I'm helping families and individuals find a home that fits their current life stage and lifestyle."
About Neal Weichel
As a Realtor with RE/MAX, Neal Weichel has received numerous awards from the nationwide company which represents nearly 100,000 agents worldwide, including 2014's Luminary of Distinction, #1 Agent in Santa Clarita, #1 Agent in California, Lifetime Achievement and Hall of Fame. He is a member of organizations including the Southland Regional Association of Realtors, the California Association of Realtors, the National Association of Realtors and the SCV Chamber of Commerce. For more information visit http://www.nealweichel.com.