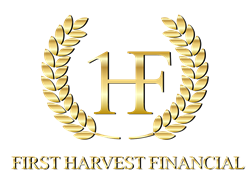 We're looking to help cultivate the growth of legal medical cannabis startups while injecting a new culture of innovation into the market.
Tampa, Florida (PRWEB) March 18, 2015
First Harvest Financial is providing consulting services and strategic planning in the legal medical marijuana startup space. The early stages of the company will be managed by Wall Street veteran Kevin Gillespie, President and Portfolio Manager of First Harvest Financial.
First Harvest Financial specifically targets legal medical marijuana startups and entrepreneurs. The qualifications for the firm are those startups with expertise in the science, technology and legal medical cannabis arena whom need between $250,000 and 1 million dollars to expand their business operations.
First Harvest Financial is also taking a giant leap into improving how legal medical cannabis advocates and visionary entrepreneurs access information, connect, communicate and stay informed via the web.
First Harvest Financial believes they have the ability to become an industry leader and premier legal medical marijuana source. They are currently building a web-based platform where anyone can stay up-to-date with new and innovative therapies that are being developed every day.
"We are currently developing and preparing to launch a large online legal marijuana startup community and database that allows users to review and discuss the legal cannabis industry," said Robert McCann, Managing Partner & President of Business Development. "The site is catered to the entire legal medical cannabis startup industry from patients to entrepreneurs."
First Harvest Financial is also launching a legal cannabis incubator program that clears the way for the brightest, high-potential teams to hone their ideas and focus on developing and executing the strategies that will create long term business success.
"We foster rapid growth of our portfolio companies by bringing together exceptional people and their ideas with the funding, mentorship and support they need to build thriving businesses that can succeed long term," said Joel Prackler, President of Strategic Relationships.
"We're looking to help cultivate the growth of legal medical cannabis startups while injecting a new culture of innovation into the market," said Hugo D. Aviles, President of Online Operations.
Furthermore, First Harvest Financial strongly believes, as seen during the prohibition repeal of alcohol in 1930's, medical cannabis will become fully legalized and a naturally effective therapy of choice for many of those suffering medically worldwide. As is seen today, medical marijuana is being approved in more states and the progress of laws enhanced to improve and make available to those whose lives need it the most. First Harvest Financial seeks to be at the epicentre of capitalizing on such medical improvements.
For media inquiries or to schedule an interview, call 1-877-334-6569 or email Info@BlackToroMedia.com.
About First Harvest Financial
First Harvest Financial, Inc. works directly with those professionals looking to strategically enter and capitalize on growing and creating therapeutic, cannabis-based solutions in today's marketplace. The firm provides a platform for legal cannabis startups to interact with corporate executives, serial entrepreneurs, and technology accelerators. For more information, please visit: http://www.firstharvestfinancial.com/