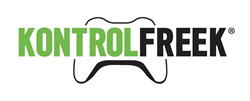 With these recent sponsorships, KontrolFreek is making its biggest investment to date in the future of eSports and competitive gaming.
Atlanta, GA (PRWEB) March 18, 2015
KontrolFreek, creators of the acclaimed FPS Freek® and other performance gaming gear, is officially announcing its support of five top global eSports organizations. Since inception, KontrolFreek has been a supporter of competitive gaming, through individual players and world-renowned teams. With these recent sponsorships however, KontrolFreek is making its biggest investment to date in the future of eSports and competitive gaming.
The latest teams added to KontrolFreek's sponsorship roster include top eSports organizations and teams from around the world including:

With each partnership, fans of each team will gain access to exclusive KontrolFreek gear, product discounts, content and contests. In addition, the sponsorships provide another opportunity for KontrolFreek to connect with the millions of fans that follow each of these teams.
"KontrolFreek's performance gaming gear helps pro gamers win and helps aspirational gamers get better," said Ashish Mistry, president and CEO of KontrolFreek. "Increasing our involvement with the most highly visible and competitive eSports teams is a great way to connect with the players and fans of competitive gaming while continuing our ongoing support of the sport."
"KontrolFreek is widely known among pros and everyday gamers for the performance and comfort benefits its products bring to the game," said popular YouTube director and FaZe Clan part owner Nordan "FaZe Rain" Shat. "Many of our directors and players already use and rely on KontrolFreek to improve their gaming experience, which is why we're so excited to bring KontrolFreek into the FaZe family."
To cheer on KontrolFreek's newly sponsored teams, KontrolFreek will be onsite at the third annual Call of Duty Championship, presented by Xbox, March 27 – 29 in Los Angeles. In a separate statement last month, KontrolFreek and Activision announced they are now collaborating on official Call of Duty-licensed products, the first of which, the KontrolFreek "Championship Edition," will be available for sale exclusively on-site during the tournament, on Activision's website (callofduty.com) and at KontrolFreek.com, beginning March 19.
KontrolFreek designs and manufactures more than 20 individual products, each developed for a specific game or function, ranging from first person shooter (FPS), racing, sports to casual arcade games. KontrolFreek products are made in the United States and are sanctioned for tournament play. With more than 1.5 million direct customer touch points, KontrolFreek has built a strong base of customers and fans since the company launched in 2009. KontrolFreek products are available online and at retail stores in the United States, Canada and the UK.
About KontrolFreek - KontrolFreek is an innovative, high-growth video gaming accessories company that gives gamers of all levels a competitive edge. Incorporating the latest in ergonomics and advanced materials, the company's Xbox and PlayStation accessories are trusted by professional gamers and acclaimed by critics and consumers alike. KontrolFreek is headquartered in Atlanta. For more information, visit KontrolFreek.com and follow the company, @KontrolFreek on Twitter, Facebook, YouTube, Instagram and Google+.