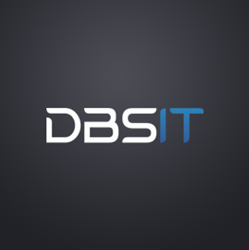 When it comes to customer satisfaction, our goal is to go beyond your expectations.
Perth, WA, Australia (PRWEB) March 19, 2015
Established in 2007, DBSIT deliver high-quality software, and employ a customer-centric approach to provide solutions that are easily integrated with existing systems and applications.
The company recently announced plans to offer solutions to the engineering industry in Perth. This is excellent news for an industry which has recently suffered as the mining downturn caused a slump for engineering in Perth.
Analysts are optimistic that the mining sector will see a turnaround, and new infrastructure ventures will mean that there will be a greater need for engineers.
While the economy has been flat for the last couple of years, an increased population in Western Australia is excellent news for the engineering industry. With more people comes the need for more infrastructure, transport systems, telecommunications, water, and power.
Intellectual engineering is also set to take the economy in Western Australia to the next step, and recent engineering graduates who would once be destined for the resource industry in Western Australia are now seeing themselves as creators, developers, innovators, and founders of small- and medium-sized enterprises.
Luckily, DBSIT will be ready to provide support and allow the engineering industry to focus on innovation.
When asked for a comment, a spokesman from DBSIT said, "The engineering industry provides the Western Australian community with jobs and opportunities for growth. We're looking forward to offering our services in Perth and throughout Australia, and being part of this growth period. It will be interesting to see how the industry develops over the next few years, and we're expecting big things from the engineering industry in Perth."
DBSIT stand out from other software development companies in Perth due to their focus on customer service. By enabling clients to get involved in the development of software, the software that is delivered is the best fit for the company and is certain to meet their needs in both the present and the future.
The engineering industry is sure to benefit from DBSIT's large amount of experience. This experience allows DBSIT to provide cutting-edge solutions which are tried and tested, while also adjusting their approach for each clients needs.
In order to prepare for the future, the engineering industry needs to be using the best tools available. This means using software that is up-to-date, and designed specifically for the unique needs of the industry. DBSIT specialise in the analysis, design, and implementation of cost-effective, custom software solutions, while providing excellent support both throughout, and after the design process.
Quality is exceptionally important to DBSIT, and this commitment to providing superior, user-friendly and intuitive software has contributed to their outstanding reputation both in Australia and worldwide.
Those who are interested in quality software development in Perth are increasingly turning to DBSIT, who have the experience and know-how to provide innovative solutions that will lead your company to increased growth and success.
No matter how complicated your business needs, DBSIT have some of the best software developers in business , and are available to help. Give them a call today.