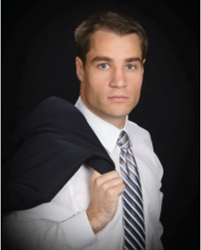 A disorganized office results in dissatisfied clients and costs more money to operate. With OTRS we have increased transparency for clients without requiring an in-house IT team. IT jargon in OTRS is kept to a minimum."
San Diego, CA (PRWEB UK) 19 March 2015
OTRS Group, leading provider of open source and cloud-based service management software solutions, today announces the resounding success of California Ticket King's implementation of Managed OTRS now called OTRS Business Solution™ Managed. The California-based law firm, which specializes in traffic tickets and traffic-related misdemeanor and felony defense, chose the cloud-based version of OTRS to improve their ticketing and customer-facing processes.
The attorneys at California Ticket King are expert traffic ticket, misdemeanor, DUI and felony defense lawyers, and their mission lies in identifying errors and unnoticed mistakes to help dismiss tickets throughout California. California Ticket King uses a client-facing web portal to interact with clients and manage cases. With such a tool, it was extremely important to have an intuitive, user-friendly experience on the front end, combined with efficient workflows and resource management on the back end.
Prior to choosing Managed OTRS, California Ticket King used a Joomla-based system to create workflows and update client tickets. With that system, the law firm was having major difficulties creating workflows and updating tickets – in a business where speed and simplicity are necessary, this was a major problem. In addition, parts of their process still had to include physical paperwork.
"One of the most expensive parts of the Ticket King's business is servicing a case. Paper files create a disorganized office and require more staff to manage that paperwork," said Scott Hullinger, CEO of Hullinger & Fabian, APC, the law firm behind California Ticket King. "A disorganized office results in dissatisfied clients and costs more money to operate."
California Ticket King identified the need for a better service and ticket management solution. They needed something that was mobile-friendly, could manage workflows, and had a single point of login to the main website. They also needed a solution that was secure, worked across multiple browsers and systems, and could be used by clients and lawyers without IT skills.
As California Ticket King relies on open source software such as Open Office, Alfresco, and Joomla, the cloud-based version of OTRS was ultimately chosen for its affordability and compliance with the law firm's open source strategy. They chose Managed OTRS as it was affordably priced, easily customizable, and could be applied to other open source code.
"Fortunately, we found out that Managed OTRS is cheap enough for us to purchase it even with the IT support behind it, and so we entered into a contract for managed services," said Hullinger. "We like OTRS because it is open source and it doesn't require an in-house IT team. IT jargon is kept to a minimum in OTRS, so even our non-IT related law firm is able to use it."
Since choosing Managed OTRS, California Ticket King has been able to increase transparency for clients, who can now login to their customer portal and check on their case, contact their attorneys, and upload documents. In addition, the law firm claims they have increased efficiency with fewer resources using Managed OTRS.
For more information on Managed OTRS recently re-branded in OTRS Business Solution™ Managed, visit the product page here: https://www.otrs.com/solutions/managed-otrs/
For more information on California Ticket King's success story, view the case study here: https://www.otrs.com/portfolio_touch/california-ticket-king/
About OTRS Group
OTRS Group is the vendor and world's leading provider of the open source OTRS Service Management suite, including the cloud-based OTRS Business Solution™ Managed as well as the OTRS helpdesk software and the ITIL® V3 compliant IT Service Management module OTRS::ITSM. With subsidiaries in the US, the Netherlands, Hong Kong, Malaysia, and Mexico, OTRS Group offers Managed Services as well as trainings, service support, consulting, and software development to businesses that want to increase the efficiency of their service management while saving costs and resources. Key customers include industry leaders such as NASA, IBM, Siemens, and Kentucky Fried Chicken as well as 130,000 other organizations worldwide. OTRS is available in 34 languages, offers an associated iPhone App, and is used by 60 percent of DAX 30 companies. Find out more about OTRS and our services at http://www.otrs.com.