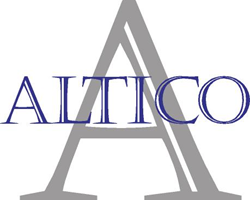 One key decision factor for choosing Microsoft Dynamics CRM was the level of integration across all of our systems & operations
Marlborough, MA (PRWEB) March 24, 2015
A company that prides itself on high-touch, high-impact client relations, Atrion, Inc., knew it needed a best-in-class CRM platform to continue to support its clients. After evaluating numerous options, Atrion has selected Microsoft Dynamics CRM and Microsoft partner Altico Advisors (http://www.AlticoAdvisors.com) to usher in a new era of unprecedented customer service.
"Since our inception we have maintained the same philosophy of getting closer to our clients to truly understand their world," Atrion CEO Tim Hebert said. "Doing so allows us to better advise and serve our clients and, perhaps more importantly, address their pain points.
"As such, we make smart investments that are transformative, not run-of-the-mill, and client-driven above all else," he added. "Our decision to implement Microsoft Dynamics CRM is evidence of that commitment. This new platform will allow our employees to view all of our clients' information through a single pane of glass, instead of trying to use separate tools."
Microsoft Dynamics CRM boasts a breadth of capabilities and functionalities necessary to help Atrion climb toward its goal of becoming a top 1 percent company. The cloud-based platform will seamlessly integrate with existing Atrion solutions, such as Lync, Exchange, Outlook and SharePoint. Atrion employees can leverage the platform to access up-to-the-minute information about their clients and view this readily available data in views, charts, graphs and reports across laptops, tablets and smartphones.
"One of the key decision factors for choosing Microsoft was the level of integration we could get across all of our systems and operations," Jason Albuquerque, Atrion's Director of Business Systems & Operations, said. "Because we are a Microsoft shop—and use things like Lync, SharePoint and Exchange—the integration across that stack is going to be seamless. For our staff and for our clients, the future is going to be bright with this implementation."
The CRM migration will play a pivotal role in bolstering company productivity, increasing efficiencies, eliminating manual processes and driving the company toward its five-year growth plan. Because of the extensible and flexible design of Microsoft Dynamics CRM, Atrion believes the solution will evolve as its business expands and its client needs change.
"We've partnered with Atrion for seven years now," said Altico Advisors' President Mike Kean. "They provide extensive high-quality services including but not limited to networking and outsourced IT services for many of our joint clients. Bringing Atrion even closer into our fold as an Altico Microsoft Dynamics CRM client feels so right in so many ways. We're thrilled to work with the Atrion team on their Dynamics CRM journey toward excellence."
About Atrion:
Atrion is an IT services provider that designs, deploys and manages business-driven information technology solutions. The 260-employee company provides consultative IT services horizontally across all industries. Atrion offers a robust suite of enabling technology solutions, with a focus on innovative IT leadership, consultative, professional and managed services. Atrion is a Cisco Gold Partner, Microsoft Gold Partner, a consecutive-year Inc. 5000, a VAR 500 recipient, and a Providence Business News Best Place to Work Company. Find Atrion online at http://www.atrion.net.
Contact:
Craig Reed
401-825-4135
creed(at)atrion(dot)net
About Altico Advisors:
Headquartered in Massachusetts, Altico Advisors implements and supports business, financial and customer management software solutions for midmarket enterprises, primarily throughout New England. Altico is a Microsoft Gold Partner and NetSuite Solution Provider specializing in Microsoft Dynamics and NetSuite for ERP, CRM, integration services and business intelligence for manufacturers, distributors, software development companies and service organizations. Altico also provides a wide variety of advisory services: outsourced financial services, business and IT strategy alignment, software selection and business analytics. Find Altico Advisors online at http://www.AlticoAdvisors.com.
Contact:
Marcia Nita Doron
508-485-5588
mdoron(at)AlticoAdvisors(dot)com