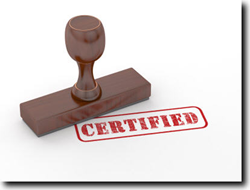 Security is the front line of IT services for the future. Training and Certification on these complex issues is a must for every organization," said CEO Rich Rodgers. "There are hundreds of thousands of security-related positions in IT available now.
(PRWEB) March 19, 2015
Each Cyber Security Training course – CyberSec First Responder, CISSP, Ethical Hacking, Computer Forensics, Security Analyst, and CCNA: Security – can be taken as a stand-alone course. CCNP: Security requires the CCNA: Security prerequisite.
The Cisco Cybersecurity Specialist course is limited in seating (8 students per class) and has full lab access on real Cisco equipment.
The Securing Cisco® Networks with Threat Detection Analysis (SCYBER) course, version 1.0 is an instructor-led course offered by Learning Services High-Touch Delivery. This course is designed for technical professionals who need to know how to monitor, analyze, and respond to network security threats and attacks.
This lab-intensive training course prepares you to take the Cyber Security Specialist Certification exam (exam ID = 600-199) and to hit the ground running as a security analyst team member. The course combines lecture materials and hands-on labs throughout to make sure that you are able to successfully understand cyber security concepts and to recognize specific threats and attacks on your network. This course is designed to teach you how a network security operations center (SOC) works and how to begin to monitor, analyze, and respond to security threats within the network. The job role for a security analyst will vary from industry to industry and differ in the private sector versus the public sector.
The course outline is as follows:

Module 1: Overview of Network Security and Operations
Module 2: Network and Security Operations Data Analysis
Module 3: Packet Analysis
Module 4: Network Log Analysis
Module 5: Baseline Network Operations
Module 6: Preparing for Security Incidents
Module 7: Detecting Security Incidents
Module 8: Investigating Security Incidents
Module 9: Reacting to an Incident
Module 10: Communicating Incidents Effectively
Module 11: Postevent Activity
CED Solutions is a Microsoft Gold Learning Partner, Cisco Associate Partner, CompTIA Partner, EC Council Partner and partner with many additional organizations as one of the leading IT and business skills training providers. Offering the most timely content delivered by the best instructors, CED provides customers with their choice of convenient class times, delivery methods and formats to accelerate their success. With courses spanning from foundational training to specialized certifications, CED Solution's core IT training is focused on the ability of the student to leave with the knowledge to be successful in their current or future positions.