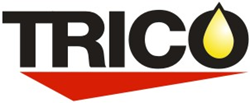 Typically MLT1 training is provided by an employer, so to see this from a manufacturer and at no cost to the practitioner is a high value endeavor for end users and distribution partners who are seeking to take their careers to the next level.
Pewaukee, Wisconsin (PRWEB) March 20, 2015
Trico recently announced its plans for a Global Reliability Conference from September 21, 2015 to September 25, 2015 at the Kalahari Resort in Wisconsin Dells, WI. The goal of the conference is to provide key distribution partners training on lubrication management practices, marketing, and sales of Trico's award winning product mix. The conference will provide each current distributor who attends access to full MLT1 training for one of its end user customers. Free MLT1 training provides value unheard of in the manufacturing industry. The public can register for the MLT1 Training as well for $899, much less than the average cost for this training. Optional MLT1 Certification testing is available through the ICML (International Council for Machinery Lubrication). Candidates interested in completing the exam need to register with ICML directly. The candidates will pay $200 for the exam.
This conference includes:

Hands-on activities promoting products and services to help its partners to gain the necessary tools for success
Educational demonstrations and discussions
Case studies from leaders in the industry
Networking opportunities where the sharing of best practices is encouraged
As a Trico distribution partner the opportunity is to expand business and product knowledge, network with industry peers, share ideas and experiences, discuss growth initiatives and raise awareness of new business opportunities during this three-day event. The Trico Global Reliability Conference in 2014 was an industry wide success, which Trico will improve impact for its key distribution customers.
Trico will look to provide partners and end users with the complete lubrication management solutions needed to keep critical machines running productively. The full offering includes:
Services and Products

Training and Mentoriing
In-plant Services
Oil Analysis
Storage and Handling
Desiccant Breathers- Contamination Control
Oil Sampling
Grease Lubrication
Visual Inspection
Central Lubrication
Metalworking Lubrication Products
Lab Instrumentation
# # #
If you would like more information about this topic, please contact Rudy McCormick at 262-229-7707 or email at rmccormick(at)tricocorp(dot)com.