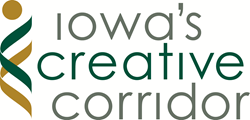 The IC CoLab, the John Pappajohn Entrepreneurial Center, ICAD Group, the Iowa Startup Accelerator, and others are helping entrepreneurs and start-ups find success in Iowa's Creative Corridor.
Iowa City, Iowa (PRWEB) March 18, 2015
In addition to a diverse 2015 lineup including musicians, authors, filmmakers, visual artists, crafters, chefs, and much more, Mission Creek Festival is delighted to share details of the 2015 Mission Creek Innovation Conference.
This creativity and innovation event will return to Iowa City in 2015, expanding to a two-day event happening April 3 and 4 in the hotelVetro in downtown Iowa City.
Focusing on the intersection between entrepreneurship and technology, the conference will explore ways to shape the future by building diversity, as well as creating and maintaining communities. It will highlight both hardship and success from national and regional leaders to provide opportunity for connections and collaboration.
Keynote speakers include Johanna Blakley and Jeff Casimir. Blakley is the managing director and director of research at the Norman Lear Center, a media-focused think tank at the University of Southern California that explores the convergence of entertainment, commerce and society. Casimir is the Executive Director of Turing School of Software and Design and founder of JumpStart Lab, both in Denver, CO, and co-creator of the Hungry Academy in Washington, D.C.
Additionally a cadre of local innovation speakers are scheduled including John Schnipkoweit, nextstep.io; Jeff Nock, John Pappajohn Entrepreneurial Center (JPEC) Bedell Entrepreneurial Learning Laboratory (BELL); Howard Butler, Hobu, Inc.; David K. Hensley, John Pappajohn Entrepreneurial Center, UI Associate Vice President for Economic Development; Mark Nolte, Iowa City Area Development (ICAD Group); Andy Stoll, Seed Here Studio, Iowa Startup Accelerator, Startup Iowa; Benjamin Oakes, Continuity; Zach Sanderson, Dev/Iowa; David Tominsky, Iowa Startup Accelerator and Fitzgerald Steele, Jr., Integrated DNA Technologies, Inc.
Many of these innovation speakers have found success for their start-up venture in Iowa City and Iowa's Creative Corridor through partnerships with IC CoLab, the John Pappajohn Entrepreneurial Center, ICAD Group and the Iowa Startup Accelerator.
In addition, National Public Radio's Jad Abumrad will be appearing at The Englert Theatre as part of Mission Creek Festival on Saturday evening, April 4, and conference attendees have the opportunity to purchase ticket packages that include admission to his highly anticipated talk about the creative process. The host of NPR's wildly popular Radiolab program/podcast, Abumrad is not only a radio journalist, but also a talented musician/composer, the recipient of a MacArthur Genius Grant, and an engaging, cinematic storyteller on topics of science, philosophy, and the human experience.
Conference and workshop schedules, a full list of speakers, ticket sales, and additional details are available on the Mission Creek Innovation website, at http://www.missionfreak.com/innovation.