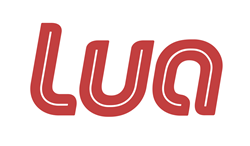 New York City, NY (PRWEB) March 19, 2015
Lua, the mobile-first enterprise communication solution, today announced the findings of its first internal economic impact study. The study evaluated tangible and intangible benefits and costs that companies experience once they deploy a secure messaging platform for internal use. To read the full report and request your own free economic impact consultation, please visit: http://www.getlua.com/roi
The messaging platform found that time reclaimed from the elimination of inefficient email processing, increased accountability, smoother employee onboarding, as well as reduced information security risks all add up to clear monetary benefits within any organization.
Key findings from analyzing a sample Lua roll out include:

8.25% of average employee's work time reclaimed, from elimination of inefficient email processing and increased accountability
Costs of implementation paid back in 1.33 months of Lua usage
2277% ROI
"Clients tell us daily about how Lua has saved them time and increased productivity.
We know all about the intrinsic benefits of Lua - better coordination on the go, increased confidence that things get done, stronger team cohesion, and more," said Michael DeFranco, CEO and Founder, Lua. "However, we are strong proponents of backing up anecdotes with data, as shown by our Insights dashboard. Successful management requires the detailed analysis of risks and returns from decisions to invest in enterprise tools. We embarked on this study to truly quantify Lua's tangible impact on any business."
"I'm confident that our move to clearly quantify Lua's impact will resonate with today's highly analytical, data-powered businesses," said Ryan Snell, VP of Sales, Lua. "This objective look at the value of Lua's enterprise messaging shows our clients what we've always believed, that all enterprises can truly benefit from implementing a messaging solution today."
About Lua
Founded in 2010 in New York City, Lua is the mobile-first communications solution for high-performance organizations. Lua offers an intuitive and cross-platform solution that includes secure messaging, instant group calling, an interactive directory, and accountability across a team through essential ReadReports. Insights, Lua's proprietary analytics dashboard, synthesizes communication data to provide actionable insights for managers to boost effectiveness within the organization.
Backed by investors including Abundance Partners, IA Ventures, Strauss Zelnick, Aaron Stone and John Maloney, Lua delivers a powerful, enterprise-grade coordination solution to teams across client services, mobile sales and events management, driving speed of action through easy, always-on communication. Lua also provides government-grade protection as a trusted vendor for the Department of Defense.
For more information, please visit: https://getlua.com/