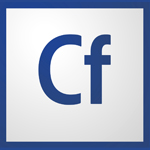 San Jose, California (PRWEB) March 19, 2015
For almost two decades, Adobe ColdFusion has delivered an end-to-end Web solution for productively and effectively building highly functional websites and web applications of significant complexity and richness.
ColdFusion 11 reflects the product's constant evolution and adaptation to changing application patterns and requirements. It also marks ColdFusion's strong foray into the mobile arena, building on Adobe's experience with HTML5 and the PhoneGap technology Adobe acquired in 2011.
IDC has published an Adobe-sponsored white paper which examines the value proposition of the Adobe ColdFusion platform and looks at the unique set of capabilities that ColdFusion has delivered over the years. The paper also features some customer case studies that illustrate different usage scenarios.
Some key ColdFusion benefits:

An easy-to-learn and easy-to-master programming metaphor that supports both tag-based and script-based programming styles.
A new mobile application development workflow that introduces the ability to write mobile apps with client-side version of the CFML language.
A re-engineered IDE, ColdFusion Builder 3.0 provides higher performance and scalability.
A revamped, high-performance Portable Document Format (PDF) manipulation engine.
In addition to integrating upgraded Java-based technologies (e.g., Apache Tomcat), ColdFusion 11 supports Java 8, the latest Java standard.
Several new features in security, programming language enhancements, and interoperability.
With its latest release, ColdFusion has hit a sweet spot in various customer segments, especially midsize companies and smaller ISVs, because of its ease of development and flexibility. IDC believes that the unique blend of developer productivity, document integration, and Java fallback puts ColdFusion 11 on a lasting and potentially growing adoption curve.