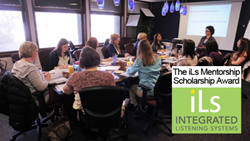 The more clinicians that can experience this incredible mentorship program will ultimately help more families living with SPD.
Denver, Colorado (PRWEB) March 18, 2015
The Sensory Processing Disorder (SPD) Foundation today announces scholarship awards for its popular Level 1 Intensive Mentorship training programs, which provide occupational therapists (OTs), and other clinicians with a unique opportunity to receive training in assessment and intervention for Sensory Processing Disorder. The one-week intensive program at SPD Foundation and its sponsor clinic, the STAR (Sensory Therapies And Research) Center provide exceptional learning in a small group setting mentored by Lucy Jane Miller, Ph.D., OTR/L, Sarah A. Schoen, Ph.D., OTR/L and other skilled faculty. The goal of occupational therapy is to enable children with SPD to accurately detect, regulate, interpret, and execute appropriate motor and behavioral responses to sensations so they are able to perform everyday activities in a functional manner.
The SPD Foundation had a great response (102 applicants) when the scholarship opportunity was announced, showing enthusiasm and interest in this unique and special course. Integrated Listening Systems' (iLs) generous scholarship donation has enabled nine people to receive full or partial scholarships:
-- Hilary Boucher
-- Kelly Eppler
-- Mary Fuhr
-- Deanne Kivi
-- Nicole Quint
-- Leith Stewart
-- Sue Zapf
-- Levina Chin
-- Tambra Johnson
"iLs commitment to our Mentorship Program demonstrably benefits and helps improve the quality of life in the community where our scholarship recipients are based," said Sheryl Benjamin, Executive Director of the SPD Foundation. "The more clinicians that can experience this incredible mentorship program will ultimately help more families living with SPD."
Sensory Processing Disorder is a neurological disorder that disrupts the way an individual processes and responds to sensations. Individuals with SPD may over- or under-respond to one or more sensations (e.g., a loud sound, or light touch), crave sensations or may have problems with motor skills and coordination. SPD affects more than four million children in the United States alone—an average of one child in every classroom.
About Sensory Processing Disorder Foundation
The Sensory Processing Disorder (SPD) Foundation, a Colorado 501(c)(3), is the world leader in research, education, and awareness for Sensory Processing Disorder, a neurological condition that disrupts the daily lives of more than 4 million Americans. The SPD Foundation offers educational programs, conducts SPD research, and provides resources for parents worldwide. Dr. Lucy Jane Miller, widely recognized as a leader in SPD research worldwide, founded the SPD Foundation in 1979. The SPD Foundation provides hope and help to individuals and families living with SPD. For more information, visit SPDFoundation.net or call 303-794-1182.
About Integrated Listening Systems
iLs provides a multi-sensory program for improving brain function and emotional regulation while training the brain to process sensory information. iLs equipment utilizes sound therapy and takes it to a new level of efficacy by combining advanced psychoacoustics with visual and balance activities that are performed while listening.