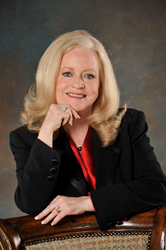 "Sharon Lechter is an iconic entrepreneur and business leader that is a national treasure as she has changed millions of people's lives for the better."
(PRWEB) March 18, 2015
Dynamic http:// entrepreneur, best-selling author, and international speaker, Sharon Lechter, Hosts The Think and Grow Rich for Women Wealth Summit March 18, 4 p.m., Pacific / 7 p.m. Eastern. Registration is free http://bit.ly/1GBhQ38 but space is limited. Sharon will lead a powerful line up expert co-hosts and advisors on taking personal, business and total finances to new levels of wealth while creating personal freedom.
Credited as the genius behind the 'Rich Dad' book series, Sharon's current partnership with the Napoleon Hill Foundation led to her latest bestseller Think and Grow Rich For Women. As the driving force behind these two mega brands, Sharon has demonstrated her entrepreneurial vision and business expertise while empowering audiences with relevant strategies to optimize outcomes for businesses, families and communities all over the world. Sharon's commitment to financial literacy and empowerment led to launching the Wealth Summit.
Sharon's powerhouse featured guest list includes Loral Langemeier ,CEO and Founder of Live Out Loud, an entrepreneurial thought leader, and best-selling author of five books. Rita Davenport as a standout keynote speaker, and former President of Arbonne International Rita led the company while creating nearly $1 Billion in revenue. Rita has been featured on Good Morning America, Sally Jesse Raphael, Regis Philbin and over 100 other radio and television shows. Michelle King Robson is the founder of EmpowHER, the world's largest women's health website and is a nationally-recognized women's health and wellness advocate and standout inspirational leader. Donna, has built one of the largest, sustainable Network Marketing Organizations in the world, currently producing $50 million in sales per MONTH Globally and rounds out this historic gathering for the Wealth Summit register here http://bit.ly/1GBhQ38
As the founder and CEO of Pay Your Family First,Entrepreneur, Best-selling Author and International Speaker, Sharon Lechter, and her company have developed award-winning tools that are currently utilized by parents and educators to inspire positive financial stewardship and the entrepreneurial spirit.
A member of the first President's Advisory Council on Financial Literacy Sharon served both President Bush and President Obama, advising them on the need for financial literacy and was appointed to the National CPA Financial Literacy Commission as a national spokesperson on the topic of financial education. Sharon has taken her financial literacy mission to iTunes with her #1 New & Noteworthy Podcast Your Money, Your Business, Your Life subscribe here http://www.sharonlechterpodcast.com. To book Sharon e-mail info(at)sharonlechter(dot)com .
-