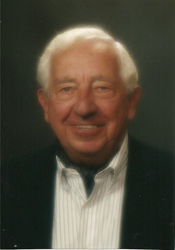 Everyone loves to hear a captivating story.
Suffolk, VA (PRWEB) March 19, 2015
Robert (Bob) Torgler will bring tales of Benjamin Franklin to life at a presentation at Lake Prince Woods retirement community on Tuesday, March 31 at 2:00 p.m. The program is free and open to the public.
Torgler, who calls himself a student of history, has been a docent at the Smithsonian National Museum of American History and the National Archives, both in Washington, D.C. Rather than assuming the persona of historical characters, he uses storytelling to bring them to life.
Benjamin Franklin will be the subject of the presentation. In addition he does similar programs about Winston Churchill, Teddy Roosevelt, and four of the Founding Fathers: George Washington, John Adams, Alexander Hamilton, and Thomas Jefferson.
During a 30 year career with IBM he held a number of positions, among which was International Director of Public Sector Marketing for Europe, the Mid-East and Africa. In this role he spoke to business and government audiences in all the major capitals of Europe.
In retirement he became an American History lecturer on cruise ships, developing some 19 presentations.
"Everyone loves to hear a captivating story," noted Resident Services Director Denise Brown, "and when it's told about people we classify as American heroes it's even more engaging."
Lake Prince Woods is a residential retirement community offering an array of lifestyle choices. Located in Suffolk, Virginia, the community is nestled among 172 lovely wooded acres bordering Lake Prince. As a continuing care retirement community, Lake Prince Woods offers residential living, assisted living, memory care and skilled nursing care. To learn more, visit the website: http://www.lakeprincewoods.org.