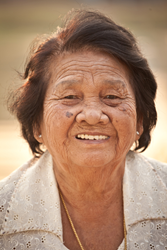 The dynamics of retirement planning have changed over the years. Being well-educated is more important than ever
Cherry Hill, NJ (PRWEB) March 19, 2015
Safe Money Resource is committed to helping all investors achieve real, lasting retirement income security. In line with this mission, Safe Money Resource now has all content on SafeMoney.com, its dedicated hub for complete information on hot-button financial issues, available in Spanish. Articles and other resources are available on various investment options, retirement planning principles, estate planning basics, and other pressing topics relating to financial security in retirement.
"The dynamics of retirement planning have changed over the years. Being well-educated is more important than ever," said Brent Meyer, President and co-founder of Safe Money Resource. "We're greatly pleased to offer this valuable source of information to the Spanish-speaking investor community."
The website's articles and other content are easily accessible in Spanish. Just visit http://safemoney.com/ and click on the Spanish flag in the top left-hand corner. Areas of content coverage include annuities, life insurance, long-term care insurance, Social Security benefits, IRAs, determining a financial plan, retirement planning, and others.
Along with many resources, SafeMoney.com connects seniors and retirees to Safe Money Resource's small network of licensed, qualified, trustworthy advisors for expert assistance. These dedicated professionals can help people evaluate their financial circumstances, determine their needs, and come up with a plan to achieve a steady retirement income. Since they are independent associates, they offer a wide, diverse product and service selection from multiple insurance carries for investor needs.
On the whole, Safe Money Resource has relationships with over 40 major insurance companies. In client services, it espouses the importance of professional ethics, consumer education, and a robust client service philosophy. Before it makes any recommendation to any of its associates, Safe Money Resource vigorously researches, analyzes, and evaluates each financial product offering.
For consistent records of professionalism, experience, and responsible financial guidance, some wealth planners have earned the distinction of being "Safe Money Approved" advisors. Safe Money Resource has carefully vetted these individuals and found them to be of strong professional character, trustworthiness, and financial expertise.
"'Safe Money Approved' advisors earn their recognition through their record and actions. We invite you to visit SafeMoney.com and locate a qualified advisor in your area," continued Meyer. "Don't hesitate to call us at 877.GROW.SAFE with any questions. Our team looks forward to serving you and helping you achieve the lasting retirement security you deserve."