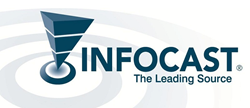 Woodland Hills, CA (PRWEB) March 24, 2015
Infocast is pleased to announce the 9th Annual Midstream Summit, scheduled for April 13-15 in Houston, TX. The long-running series will once again bring together midstream players, MLPs, lenders, investment bankers, private equity players and E&Ps to assess current and future opportunities and network to establish key business relationships.
While surging U.S. crude oil and natural gas production from unconventional resource plays has been driving unprecedented demand for new midstream assets, gas prices remain depressed and oil prices are displaying great volatility.
Lucrative opportunities continue to exist for midstream MLPs and investors, and new opportunities are arising continuously as markets shift and open up. Natgas exports are increasingly being explored, while the ban on oil exports seems to be easing in the form of minimally processed condensate exports. Only those who can absorb and react to new developments quickly to identify where the most attractive investment targets exist will maximize their returns.
Building on the success and expertise of past Midstream Summits, Infocast's 9th Annual Midstream Summit will provide detailed and intensive analysis of midstream infrastructure that is being expanded and developed, and will reveal the latest investment opportunities for new asset development that exist in this industry
For more details or to join as a sponsor, visit infocastinc.com/midstream or call 818-888-4444.
About Infocast
For almost 30 years, Infocast has produced industry-leading business intelligence and networking events tailored to the needs of various industries. Events are produced through an intensive research of the marketplace with expert advisors contributing decades of experience at the top of their respective industry.