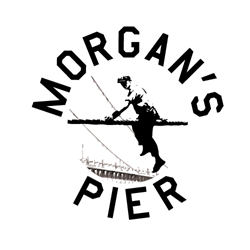 Philadelphia, PA (PRWEB) March 19, 2015
Each season, Morgan's Pier, Philadelphia's seasonal backyard beer garden along the Delaware River Waterfront, invites a different acclaimed chef to take over the kitchen with their own version of a chef-hosted backyard barbeque, combining casual eats with celebrated expertise. When the restaurant opens this year on April 30th, the executive chef in residence will be Nicholas Elmi, Winner of Top Chef Season 11 and owner of the BYOB Laurel, which was recently named eighth most outstanding restaurant in America by GQ magazine and 2015 number one best restaurant in Philadelphia by Philadelphia Magazine.
This partnership will allow a larger population of the city to enjoy Elmi's cuisine while also soaking up alfresco dining against the backdrop of the Delaware River and Ben Franklin Bridge. Guests at Morgan's Pier will have more offerings to choose from this year, including weekend brunch, and weekday happy hours featuring orders from the grill – where guests can put their requests in directly to the person manning the grill station.
Elmi's New England roots have inspired him to create the 2015 menu founded on a casual seafood concept, however, he adds hints of French and Japanese influence for plates that have a familiar, yet original, feel. He plans to enhance the low-key cookout atmosphere with locally sourced meats and produce.
"Having the chance to cook for a wider audience at Morgan's Pier with 500 seats, compared to the 22 seats at Laurel, will be a new adventure for me – doing something so different is really exciting and provides unique exposure for my team," Elmi said. "And of course I can't wait to debut my menu."
Elmi is bringing his long-time Chef de Cuisine Kyle McCormick, as well as Sous Chef Keith Bellow, to join him for the season. And, this is not the first time Elmi has worked with Morgan's Pier owner Avram Hornik. In 2006, he brought his expertise to Loie, as sous chef for the French bistro in Center City.
His menu at Morgan's Pier will include dishes such as Peel and Eat Shrimp with togarashi butter; Brined and Fried Chicken Wings with black garlic barbeque sauce; Grilled Kombu Cured Rib Eye with charred leek vinaigrette; Pork Belly Tacos with gochujeon and shaved daikon; and Lobster Roll with celery and yuzu mayo.
Now in its fourth season, Morgan's Pier attracts coveted chefs in their prime, who are often working at, or just coming off of, projects at some of Philadelphia's most notable restaurants. With Elmi at the helm for 2015, last year's featured chef, David Gilberg, will continue to stay involved as he shifts to a company executive chef role for Hornik's establishments, including the recently opened William Street Common in University City.
The rotating chef in residence personalizes the theme of a summer cookout that is hosted in their own backyard. For Gilberg's tenure, he incorporated a Portuguese influence with food that people cook and eat outside. Other alumni include George Sabatino of Stateside and now Aldine, whose menu was based around finer summer picnic fare, and in the restaurant's inaugural season, David Katz of Meme included a lot of grilled and seasonal dishes. Below are some of the more memorable dishes from each of the alumni, as well as their accolades when joining Morgan's Pier:
2015: Nicholas Elmi, winner of Top Chef Season 11 and owner of Laurel, rated 2015 #1 restaurant in Philadelphia; dishes include the Grilled Kombu Cured Rib Eye and Lobster Roll
2014: David Gilberg, owner of critically acclaimed Portuguese BYOB Koo Zee Doo in Northern Liberties; dishes included the Piri Piri Chicken and Elote Corn
2013: George Sabatino, named "Best of Philly" best chef and executive chef at Stateside, rated 2013 #1 restaurant in Philadelphia; dishes included the Hamburger in Liquid Nitrogen and Cheesy Kale Croquettes
2012: David Katz, executive chef at Fitler Square's MéMé, earning a three bell review from The Philadelphia Inquirer; dishes included the Watermelon Feta Salad and Snack Bacon
Rest assured, one item that is a permanent fixture on the menu is the ever-popular cocktail, the Watermelon Ricky. Opening for the season on April 30, Morgan's Pier is now hiring for all positions. To apply click here or visit http://www.fcmhospitality.com.
####
About Morgan's Pier
Morgan's Pier is an outdoor restaurant against the backdrop of the Delaware River Waterfront. Named after George C. Morgan, the first person to cross the Ben Franklin Bridge, the "backyard beer garden" on Columbus Boulevard is an ideal summer spot. In its inaugural season, Morgan's Pier received the 2012 Excellence on the Waterfront Honor Award for Commerical Design from The Waterfront Center. It has also been selected as Philadelphia Magazine's "Best of Philly" winner for several categories in recent years, including Best Backyard Burger and Best Dance Spot. Launching the 2015 on April 30, Morgan's Pier is open Monday through Friday 4pm - 2am; Saturday 12pm - 2am; and Sunday 12pm - 2am. For more information, call 215-279-7134 or visit http://www.morganspier.com.