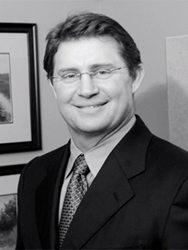 Lewis Center, OH (PRWEB) March 18, 2015
Dr. Robert Heller has recently upgraded to the newest version of Cone Beam scanning technology to ensure optimal outcomes for people with missing teeth who wish to receive dental implants in Columbus and Lewis Center, OH. Dr. Heller has been using the three-dimensional Cone Beam scan for eight years, and is pleased to now have the latest model at his practice. With these scans, Dr. Heller can more accurately identify the ideal location for implants and plan the implant placement procedure. This improves the likelihood that patients will avoid unwanted complications associated with poor implant placement.
Cone Beam digital scans offer a few advantages over traditional x-rays, particularly for implant placement procedures. Unlike two-dimensional x-rays, three-dimensional Cone Beam scans offer detailed images of the teeth, the underlying bones, and other oral structures that may impact implant placement, such as nerve canals. After a single 10-second scan, the Cone Beam system can generate color images which Dr. Heller can examine from any angle. This allows Dr. Heller to carefully plan the proper placement and angle of each implant, thereby reducing the risk of nerve damage, sinus infections, and other potential complications.
When properly placed, dental implants offer many benefits for people with missing teeth. Implants help maintain the positioning of natural teeth and the density of the alveolar bone, since stimulation from implants or natural teeth signals the bone to regenerate and maintain itself. Without this stimulation, the bone irreversibly breaks down in a process called resorption. In addition to preventing resorption, implants allow patients to speak naturally and eat a regular diet, which lowers the risk of issues such as malnutrition. Patients who receive dental implants in Columbus and Lewis Center, OH, may realize that implants offer a more secure and natural looking solution than many other tooth replacement options.
Those with missing teeth who are interested in receiving dental implants are encouraged to schedule an appointment with Dr. Heller. Dr. Heller reminds patients that although implants are a suitable solution for many people, other health issues like gum disease, bone density loss, or systemic conditions, may impact whether a person is a strong candidate for implants. It benefits patients to consider implants before any of these adverse health conditions develop. Patients can schedule consultations for dental implants in Columbus and Lewis Center, OH, by calling Dr. Heller's office or visiting his website.
About the Practice
Oral Implants & Reconstructive Dentistry, Inc. and Dr. Robert Heller offer personalized dental care for patients in Lewis Center, OH. Dr. Heller has been in practice for nearly 25 years, and is committed to providing patients with specialty care. He earned his DDS degree from The Ohio State University College of Dentistry, and completed his prosthodontic residency at The Medical College of Virginia. He has served as President of the Ohio Section of the American College of Prosthodontists and Chairman for the Ohio Dental Association's Sub council on Young Dentists. He is also an Associate Fellow of the American Academy of Implant Dentistry, and is an active member in The American Dental Association, Ohio Dental Association, Columbus Dental Society & American College of Prosthodontists. He has also published multiple articles and continually presents lectures on a national scale. To learn more about Dr. Heller and the services he provides, visit his website at http://www.implantdentist.org or call (614) 779-0079.