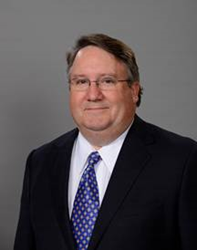 "FirstFunding is delighted to host these educational sessions with our long time training colleague at Morf Media, Inc., Ginger Bell," said Jim Dunkerley, CEO of First Funding.
Houston, Texas (PRWEB) March 19, 2015
Morf Media Inc., leader in enterprise training software for mobiles, FirstFunding, a leading warehouse lender and Flagstar Mortgage Company are hosting free TILA-RESPA training today at the Houston City Club. The training helps mortgage lenders and real estate agents prepare for new processes, deadlines and archiving rules associated with the upcoming integrated disclosure rule to take effect on August 1, 2015. Though morning sessions are already full, afternoon sessions are still open. Register for the sessions here.
"FirstFunding is delighted to host these educational sessions with our long time training colleague at Morf Media, Inc., Ginger Bell," said Jim Dunkerley, CEO of First Funding. "Participants will gain the knowledge to identify the impact and the changes that need to be made to be in compliance with the TILA-RESPA integrated rule. This includes training on lender workflow, processes, procedures, and how pricing of loan products will be affected."
Become the Expert and Know What's Changing:
TILA-RESPA consolidates four existing disclosures for closed-end credit transactions secured by real property. The forms being replaced by TILA-RESPA are:

Good Faith Estimate (GFE)
Initial Truth-in-Lending Disclosure
HUD-1 Settlement Statement
Final Truth-in-Lending Disclosure
In their place, TILA-RESPA mandates the use of two disclosures: a three-page loan estimate and a five-page closing disclosure. The free Train-the-Trainer events will provide a step-by-step approach to help trainers and company managers know about the mandated changes while ensuring their loan origination software is up-to-date.
"Everyone is busy now but if your organization or your partners and clients haven't prepared for TILA-RESPA, it's time," said Ginger Bell, education specialist and SVP Learning at Morf Media, Inc. "Together with our partners in education, FirstFunding and Flagstar, Morf Media's Train the Trainer events are designed to help professionals become the expert and rapidly move through any issues. We will help partners identify affected products, departments, and staff as well as the business process, operational, and technology changes that will be necessary for meeting TILA-RESPA enterprise-wide compliance."
For industry professionals who cannot attend the event, training is available in its entirety online via Morf Learning, award-winning enterprise training platform for mobiles. Morf Learning is optimized to make enterprise compliance training effective for professionals on the go. It includes a library of certified course content that is delivered in an innovative way to delight and engage employees, partners and administrators with its playbooks for compliance success. It offers powerful analytics engines that show an individual's progress, strengths and areas needed for improvement, proof of examination for audits and more.
For more information about piloting Morf Learning, please visit http://www.morfmedia.com. Morf Media invites industry training experts to contact us to learn more about the benefits of delivering enterprise training with Morf Learning/
About Morf Media, Inc.
Morf Media, Inc., developer of Morf Learning,™ provides a complete compliance training system via the cloud with built in authoring tools, gamification, smart analytics and reporting for fast, easy delivery to the mobile workforce anytime, anywhere. Morf Media customers are Global 2000 companies running in complex or highly regulated environments, and include the finance, real estate, and pharmaceutical sectors. Founded in 2013, Morf Media is headquartered in San Francisco, California.
For more information about Morf Media, please visit: http://www.morfmedia.com.
For crowdfunding information about Morf Media, please visit Angel List, Gust or Equitynet.
Contact:
Heidi Wieland
Vice President Marketing of Morf Media, Inc. USA
805-722-7413
Heidi(at)morfmedia.com