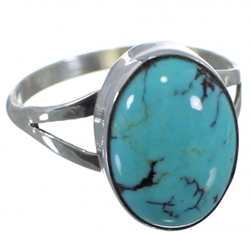 [Turquoise] has become scarce enough to change the market of Native American Jewelry.
Phoenix, AZ (PRWEB) March 19, 2015
One of the most coveted gemstones in the southwest is experiencing a depletion hardship. Authentic turquoise, a popular gem used in jewelry, has become scarce enough to change the market of Native American Jewelry.
The turquoise mines in the southwest have been closing over time, limiting access to turquoise. An increase in government mining restrictions combined with the lessening of previously abundant turquoise stone within the mines have led to the shortage of authentic, untreated turquoise.
In the 1970's, turquoise mining was at its peak with approximately 180 mines open and active. Today, there are less than 10 open mines for turquoise collecting.
Turquoise holds monetary value, but more than that, it is considered one of the most sacred stones to southwestern Native American people. For generations, the stone has been held in high regard in both spirituality and in the creation of jewelry.
From AZCentral news, Native American turquoise jewelry artisan Mae Peshlakai said, "The Navajos, we believe that it's a sacred stone." Peshlakai explained that a few years ago, she could buy a pound of turquoise for $100, and now the same quantity costs between $300 to $400.
The turquoise gem is known as "The Sky Stone" and is believed to possess spiritual powers that will help to heal and protect the wearer. For hundreds of years, generations of southwestern Native Americans have used the stone to create jewelry to trade, wear, and utilize as a symbol of their beliefs and culture.
"Certainly, the fact that turquoise is harder to acquire because there is less of the stone affects Native American people the most," said NativeAmericanJewelry.com spokesperson Steven Onida. "Generations of artisans have used the stone to create beautiful jewelry; it's not just a sacred gem, but also an item representing generational tradition."
Onida assures that the mineral will always exist in some mining areas, but as a result of the scarcity, turquoise jewelry is quickly becoming a collectible. "At NativeAmericanJewelry.com, we always carry authentic Native American turquoise jewelry pieces made by Native artisans. One of our values here is to provide turquoise jewelry from authentic Native American artisans. At the same time, that also means the products that are sold are usually one-of-a-kind and because of the shortage, becoming a much more desired item".
NativeAmericanJewelry.com offers affordable authentic Native American jewelry crafted by many artists. To view the turquoise jewelry and accessories offered, visit NativeAmericanJewelry.com.