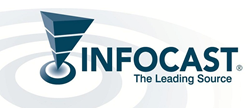 Woodland Hills, CA (PRWEB) March 19, 2015
Infocast's Permian Development, Infrastructure & Takeaway Summit is taking place next week, March 24-26, 2015 in Fort Worth, TX. As the leading event producer in the Oil & Gas industry, Infocast will once again host the networking forum for all stakeholders, including: E&Ps & OFS, midstream companies, transportation providers, refiners, the finance community and more.
The Permian Basin is booming, thanks to technological advances that have led to new gushes of crude and a lack of dry holes for drillers. Stacked formations awash with oil, gas and NGLs – a commodity triple-play – are a bonanza for E&Ps working to develop the basin. The most significant factor driving the current boom is the enormous increase in horizontal drilling, which has only very recently caught up to traditional vertical drilling in terms of rigs and wells.
But Permian producers recently have been forced to sell their oil for around $20 under the US benchmark price – because takeaway capacity is so constricted. The Permian shale boom has also created water and frac sand shortages – in a region already suffering a drought – and requires road upgrades to move supplies to the wellhead. And, new and emerging markets must be assessed, lined up and connected to the Permian in order to ensure production levels can be sustained.
The Permian Development, Infrastructure & Takeaway Summit, March 25-26, 2015, will provide a forum to assess the opportunities and meet with key industry players, bringing together all the stakeholders along the Permian oil and gas value chain. Attend to get up-to-the-minute information and establish key relationships so you can maximize your ROI in this exciting play.
For more details or to join as a sponsor, visit infocastinc.com/permian-dev or call 818-888-4444.
About Infocast
For almost 30 years, Infocast has produced industry-leading business intelligence and networking events tailored to the needs of various industries. Events are produced through an intensive research of the marketplace with expert advisors contributing decades of experience at the top of their respective industry.