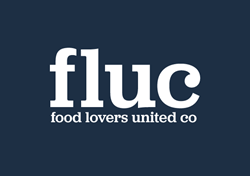 Fluc has a customer-first DNA and is committed to delivering a premium experience at an affordable price
Los Angeles, CA (PRWEB) March 19, 2015
Food Lovers United Company (Fluc), an innovative restaurant food delivery service, announced today that it is launching in Santa Monica and the greater West LA area as part of its Southern California expansion plan. Residents, students and employees in the 90401, 90402, 90403, 90404 and 90405 zip codes will now be able to order from nearly 100 restaurants in the area for only $2.99, the lowest delivery fee in the region.
"Fluc has a customer-first DNA and is committed to delivering a premium experience at an affordable price," said Tim Davis, CEO at Fluc. "We can accomplish this because we are a company that has technology at its heart. Whether it's our advanced delivery algorithms or our robust feature set - from Split-the-Bill to real-time tracking - Fluc has a solution that not only drives incredible value to our restaurant partners, customers, drivers, but also to the entire Santa Monica community."
Fluc's great features include the following, among many others:

Accurate, Real-time Tracking: Follow your food from start to delivered. See where your driver and food are in real-time either online or on your smartphone
Group Ordering & Split the Bill: Simply share a link to add multiple people to one group order. You can even split the bill and share the delivery fee. It's great for families, friends and offices alike.
Order Scheduling: Plan ahead by scheduling meals up to 365 days in advance. Ensure your lunch shows up exactly when you want or plan for dinner by ordering at lunchtime.
As part of Fluc's offering for new customers, the first delivery fee is always free. For repeat customers during the month of March, as part of March Madness, the delivery fee will drop to $2.99 every Thursday through Sunday, from it's normal $5.99 price. No codes or special directions needed. It's that awesome.
To get started on an order, visit http://www.fluc.com or download the Fluc app.