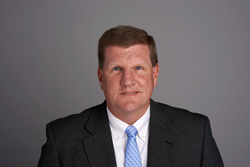 This growth phase shows that our model of providing just the right accounting services needed for any company's situation, regardless of industry, is working
Nashville, TN (PRWEB) March 23, 2015
Randolph Accounting Resources, enjoying rapid growth, announces the expansion of services into new industries in the 1st Quarter of 2015. Randolph Accounting Resources offers on-site accounting services to small to medium sized companies for whom full-time personnel doesn't make financial sense. His staff accountants and CFO's partner with businesses by taking care of the client's accounting functions either onsite or remotely, whichever the client chooses.
Services range from simple accounting functions such as payroll, accounts payables and bank reconciliations to full blown Chief Financial Officer duties including reporting, analysis, budgeting and forecasting. Whatever the need, Randolph Accounting Resources can fill it.
Providing accounting services to construction, education, healthcare, and service industries has been the heart of Randolph Accounting Resources for the past 6 years. Now, Mickey's team is expanding his as-needed accounting services to new industries including retail, fitness clubs, hospitality, and home design. Additional staff has been added to manage the growth.
"We are very excited to be in this growth phase of the company," says Mickey Randolph, Owner of Randolph Accounting Resources. "It shows that our model of providing just the right accounting services needed for any company's situation, regardless of industry is working."
Covering all accounting and information services, the company provides support with cost and profit enhancements, banking relations, annual budgets, cash flow projections, financial analysis plus tax and audit schedules. Staffed with Chief Financial Officers and Staff Accountants, Randolph Accounting Resources can fill any accounting need a small to medium size business may have.