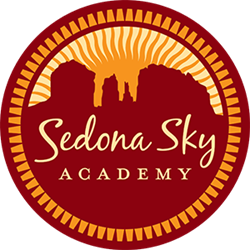 SEDONA, Ariz. (PRWEB) March 19, 2015
Sedona Sky Academy, a fully licensed and accredited residential treatment center for young women ages 13-18, is pleased to announce the promotion of Jason Metzger, M.Ed., to Academic Director. Metzger has been with Sedona Sky since its opening in April 2014, and will assume the role as the program's revered current director, Ken Buxton, retires.
Previously, Metzger served as assistant principal for Copper Canyon Academy from 2007 until its close in 2014. In this role, he helped to develop the program's robust academic curriculum. Metzger also spent three years as assistant principal for a college preparatory boarding school for kids with ADD and ADHD, and has been an instructor for a charter school and private boarding and day school.
"While we are heartfelt in our appreciation and congratulations for Ken Buxton's retirement, we are so pleased to announce Jason's promotion to Academic Director," said Tammy Behrmann, Executive Director and Owner of Sedona Sky Academy. "Jason is a very talented academic professional focused on collaboration and development. He has great ideas for our future."
Metzger earned his Master of Education in Educational Leadership with distinction from Northern Arizona University, and a degree in political science from the University of California, Berkeley. He holds principal certification from the Arizona Department of Education.
"With excitement, I look to the future of Sedona Sky Academy's academic program[including] having AP classes instituted in the fall of 2015," said Metzger. "I also look to continue utilizing technology with tablets and software, and enhancing our faculty advisee program through relationship-building, mentorship and individualized academic plans and interventions that will enhance students' potential and success."
He added, "The world of academics serves as a beautiful testing ground for our young ladies at Sedona Sky. I greatly look forward to collaborating with my esteemed colleagues, and look to the future to best serve our community of achievers, working with all of our families throughout all phases of this process."
Located just outside Sedona, Arizona, Sedona Sky Academy is a fully licensed and accredited residential treatment center serving adolescent girls ages 13-18 who may be experiencing family or peer conflict, academic failure, self-esteem issues, drug or alcohol use, and more. With 30 acres set in idyllic year-round weather, program highlights include a world-class horsemanship program, competitive athletics, rigorous college-prep academics with SAT and ACT scores above the national average, and outstanding family workshops and peer mentorship programs. The great number of Sedona Sky Academy reviews and testimonials attest to the program's positive life-changing effect on families. For more information, visit http://www.sedonasky.org.
###