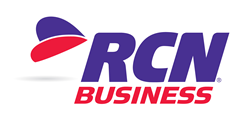 LEHIGH VALLEY, PA (PRWEB) March 19, 2015
RCN Business will present Social Media Victories: Real Businesses, Real Campaigns, Real Results, on Wednesday, March 25, from 7:00 am to 9:00 am at the Event Center at blue in Bethlehem, Pennsylvania. The seminar is being held in partnership with The Greater Lehigh Valley Chamber of Commerce and Bloomberg Television.
Best-selling author and leading authority on business trends Patrick Schwerdtfeger (http://www.patrickschwerdtfeger.com) will share little known tricks and juicy secrets that transform social media from a relentless time-waster to a reliable business builder. Designed for businesses of all sizes, attendees will learn the essential ingredients to "getting your business found" on today's social internet, leaving with an understanding on how to capitalize on the social media revolution. The vast majority of business professionals spending time on Facebook and Twitter are just wasting time. For the most part, they're using unfocused and ineffective tactics that do nothing to attract new clients. Meanwhile, a few are using simple but powerful strategies to explode their businesses virtually overnight.
Registration includes hot breakfast, a complimentary copy of Patrick's book, Marketing Shortcuts for the Self-Employed, and a book signing. The cost is $20 for Chamber members and $40 for future Chamber members. To register, visit http://www.lehighvalleychamber.org, or call 484-264-6630.
Schwerdtfeger is also the author of Make Yourself Useful, Marketing in the 21st Century. He is a regular speaker for Bloomberg TV and has given keynotes and workshops about business trends, technology and innovative online marketing channels at conferences and business events around the world. At latest count, his podcasts have been downloaded over 50,000 times in 27 countries and his articles have been published on thousands of websites. Patrick has been featured by the New York Times, LA Times, San Francisco Chronicle, CNN Money, Fortune, Bloomberg Businessweek, the Associated Press, MONEY Magazine and Forbes, among others.
About RCN Telecom Services, LLC
RCN Telecom Services, LLC (http://www.rcn.com and http://www.rcn.com/business) provides industry-leading high-speed Internet, all-digital TV and phone services for residential, small/medium and Enterprise business customers. PC Magazine's Readers' Choice Award named RCN one of the winners for best cable broadband ISPs in 2013 – RCN was rated highest in satisfaction for reliability. RCN was also ranked #1 in Boston by Netflix for the best viewing experience. RCN's affordably priced advanced digital services are delivered through our proprietary, state-of-the-art fiber-rich network and supported by 100% U.S.-based customer service. RCN's primary service areas include Boston, Chicago, Lehigh Valley (PA), New York City, Philadelphia and Washington, D.C.
About The Greater Lehigh Valley Chamber of Commerce
The Greater Lehigh Valley Chamber of Commerce's mission is to improve the economy and quality of life in the Lehigh Valley Metropolitan Area. With nearly 5,000 members who employ more than 200,000, the Chamber is the largest in Pennsylvania and New Jersey, and in the top ten nationwide.
About Bloomberg Television
The BLOOMBERG TELEVISION® service is the only worldwide 24-hour business and financial television network. With 2,400 news professionals around the world, they cover the major stories when they happen, from where they happen.