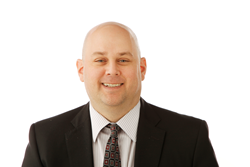 Todd is a terrific representative of our sports department, which is once again being seen as one of the top groups in the country - Jeff Light
San Diego, CA (PRWEB) March 23, 2015
U-T San Diego, the region's most comprehensive source of news, sports, entertainment and information, proudly announced today that its sports editor, Todd M. Adams, has been elected by his peers as the second vice president of the Associated Press Sports Editors (APSE).
"APSE has been very important to my career development and advancement," said Adams, who started his career by serving as sports editor at several small papers in Illinois. "Over the years, interacting with sports editors from all over the country has been invaluable. Being able to see how other organizations are attacking the news, how they're generating ideas and presenting their content, has helped me grow tremendously. So, I'm excited for this opportunity to give back."
Under APSE protocol, Adams will serve a three-year term . In year one, he will serve as the organization's second vice present. In year two, he will serve as the organization's first vice president. In year three, Adams will serve as the organization's president.
"Todd has been an invaluable colleague and a better friend. I'm looking forward to the future of APSE with him in a leadership position," said Larry Graham, U-T executive sports editor.
Adam's election follows other significant accomplishments this year for U-T San Diego's sports department. In February, sportswriters Dennis Lin and Mark Zeigler were each recognized by APSE voters for writing one of the country's top 10 sports stories in 2014. The sports department also earned APSE honors for its Sunday Sports section, and for its daily Sports section.
"Todd is a terrific representative of our sports department, which is once again being seen as one of the top groups in the country. We're lucky to have Todd in San Diego and glad to lend a bit of his time and talent to the national organization," said Jeff Light, president and editor of U-T San Diego.
For all other information, including media inquiries, contact Stephanie Brown, U-T San Diego's senior director of marketing and public relations, at stephanie.brown(at)utsandiego.com or 619-293-2175.
About U-T San Diego
The San Diego Union-Tribune, LLC, owner of the 146-year-old U-T San Diego, is San Diego's leading media company and its most comprehensive source of news, entertainment and information in the region. Each week, products are delivered to more than 96 percent of all San Diego County households through its integrated media portfolio: the Pulitzer Prize-winning newspaper, U-T San Diego; the website, UTSanDiego.com; Sunday's Best; The Night + Day, DiscoverSD and DiscoverSD.com weekly entertainment guides; Spanish-language products Enlace and Vida Latina-San Diego; U-T TV, an Emmy award-winning on-demand video news source; and hyper-local community papers, U-T Community Press. For more information visit http://www.utsandiego.com.