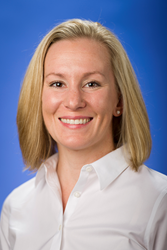 Dallas (PRWEB) March 23, 2015
Dallas' status as a growing hub for advanced technology companies has fueled CRB's decision to open an office in Dallas to better serve its clients in the market and state of Texas. CRB is a leading provider of engineering, design and construction services for customers in the biotech, science & technology, food, nutrition and consumer products industries. The office, located in Irving, TX, is CRB's thirteenth U.S office.
Ashley Frosell, a proven leader in the field of engineering and design, will head the new office. Frosell, a degreed mechanical engineer, has more than 10 years of experience working in engineering, design, consulting and manufacturing operations. Frosell has held various engineering and project management positions.
"Opening the Dallas office is an important step towards continuing our support in the state of Texas," said Frosell, "The new office is an important expansion for CRB in 2015 in response to the growth in the science & technology and the food, nutrition and consumer products markets, and it enables us to provide our Dallas clients with a local presence."
While its office is new, CRB is not a newcomer to the market. CRB is currently working on several major projects for clients in Dallas and throughout Texas, including Alcon, Allergan and Mary Kay. Based on demand for its specialized services, CRB expects its Dallas office will further broaden its portfolio in years to come.
"CRB's strong history of providing design and construction services to life sciences and high-tech clients is a great match to what's happening in Texas," states Ryan Schroeder, Midwest Regional Leader for CRB. "Demand in this market for our innovative services has been demonstrated through the projects with which we have been involved and, the state of Texas and Dallas, in particular have been doing a great job attracting investment in both new and existing advance technology projects. With CRB's philosophy to 'be local and be the best', we felt it was the ideal time for us to establish an office in Dallas."
CRB is highly regarded among those in the industry as being the leading design and construction firm for advanced technology companies. The firm was ranked #3 in the Engineering News Record (ENR) "Top 10 in Pharmaceuticals" ratings. CRB was also named The Zweig Letter's "Hot Firm 2014" as one of the fastest-growing architecture, engineering, planning and environmental consulting firms throughout the U.S. and Canada.
About CRB
CRB is a full-service network of engineers, architects, constructors and consultants assisting advanced technology organizations in the planning, design, construction and operational support of facilities across the globe. With world-class technical expertise and an empowered team of 700-plus, we relentlessly pursue and deliver the right solutions to our clients' technical challenges, no matter how big or small.
Founded in 1984, CRB has 14 offices located in: Kansas City, Mo.; St. Louis, Mo.; Raleigh, N.C.; Philadelphia, Pa.; San Diego, Calif.; San Jose, Calif.; Los Angeles, Calif., San Juan, Puerto Rico; Kalamazoo, Mich.; Boston, Mass., Boulder, Colo., Baltimore, Md., Atlanta, Ga. and Dallas, Texas.
###