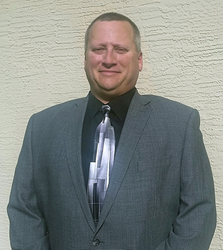 Addison, Texas (PRWEB) March 23, 2015
Group CBS, Inc. (GroupCBS.com), with commercial interests in electrical supply, field service, and engineering throughout North America, is pleased to announce the appointment of Bill Teets as general manager of Circuit Breaker Sales & Service Inc. (CBS&S, Lakeland, Florida). The company's long-time general manager, Cristy Crews, has become a company principal and will assume the role of vice president of sales for CBS&S.
"During the next 12 months we plan to increase our staffing at our Lakeland facility as we build a premier facility to serve Florida and the Southeast U.S.," says Bill Schofield, vice president of Group CBS, Inc. "Mr. Teets has more than 15 years experience serving the electrical industry in the Southeast, which will be extremely valuable as we move forward with our growth initiative in this region."
"Thanks to the support of Group CBS's nationwide network of electrical suppliers, servicers, engineers, and field service, CBS&S's customer base has grown significantly in the Southeast," says Cristy Crews, vice president of sales at Circuit Breaker Sales & Service Inc. "Working together with Bill, I look forward to increasing our technical expertise, equipment repair and reconditioning facilities, and inventory to create the leading service and supply center for industrial and commercial electrical equipment in the Southeast."
To discuss joining Group CBS's family of electrical supply, service, and engineering companies, contact Mr. Schofield at 800-232-5809 or visit GroupCBS.com. To access information on Circuit Breaker Sales & Service Inc.'s electrical equipment and services, call 863-646-5099 or visit CBS-Florida.com.
About Group CBS, Inc.
Headquartered in Addison, Texas, Group CBS has affiliated companies throughout the U.S. and in the U.K. that provide premier products and unparalleled capabilities and services to the industrial, utility, electrical distribution, and repair markets. For more information, visit GroupCBS.com or call 972-250-2500.
About Circuit Breaker Sales & Service Inc.
Lakeland, Florida-based Circuit Breaker Sales and Service, Inc. specializes in the sale and service of low- and medium-voltage electrical distribution equipment. We provide one-stop service for circuit breakers, switchgear, transformers, protective relays, loadbreak switches, motor controls, unit substations, and renewal parts, along with repair, upgrade, life-extension, and maintenance services. Our complete range of on-site and shop services, as well as thousands of new, surplus, and remanufactured apparatus and parts, are available to support you 24 hours a day, 365 days a year. For more information, visit CBS-Florida.com or call 863-646-5099.