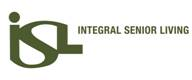 "We wanted to share our culture with others, to show what it means to live and work at an ISL managed senior living community," said Collette Valentine, CEO/COO of ISL.
Carlsbad, CA (PRWEB) March 19, 2015
The Culture Keepers for Integral Senior Living (ISL), a leader in managing senior living communities, are spreading happy amongst residents and staff. Recently the company produced a "Happy" video based on the ever-popular Pharrell Williams rendition of Happy. The video features the resident's, staff, corporate office, and the owner and CEO/COO dancing to the beat. The video can be found at http://youtu.be/aMKBedWHDJE.
"We wanted to share our culture with others, to show what it means to live and work at an ISL managed senior living community," said Collette Valentine, CEO/COO of ISL. "Our culture not only maintains but inspires happiness and it is contagious!"
In the 3:52 video ISL shows what the right culture means to staff and seniors living in ISL managed communities- the answer is Happy! ISL recognizes the importance of integrating a balanced approach to serving residents and family members, employees and owners at each community. Passionate about the ISL culture and keeping it alive throughout the company, ISL created "Culture Keepers' to carry the mission forward each and every day. Through the Culture Keepers, team loyalty and dedication to work are rewarded and recognized.
Twelve statements that truly embrace the ISL mission, values and vision:

Be passionate about what you do everyday
Have fun and work hard
Work smarter not harder
Want to come to work everyday
Accountability to walking the walk
If you have a problem bring a solution with you too
We are a company of common sense, keep it simple
Take your work seriously, but yourself not so seriously
Take something ordinary and make it fun
Be a positive advocate for change
Love communities for everything they are and everything they are not
Never settle for good enough, good is the enemy of great.
ISL is a fast growing company servicing the senior living sector. It specializes in the management of independent living, assisted living and memory care communities. ISL embodies a philosophy and path to growth centered upon a passion for quality senior care. When ISL manages a community, best practices and systems are established to generate targeted results at each managed property.
And most notably the people at ISL make the difference. It attracts senior managers with proven track records groomed and mentored in the largest senior living companies throughout the United States. The company itself has been structured to support the disciplines necessary to support client's communities, including operations, resident care, marketing, human resources and accounting/finance.
About ISL
Integral Senior Living headquartered in Carlsbad, CA., manages a progressive selection of senior residences to meet the growing needs of today's aging population. It currently manages 55 independent, assisted living and memory care properties throughout California, Arizona, Utah, Idaho, Texas, Colorado, Oregon, Washington, Illinois, Michigan, Alabama, Oklahoma, Tennessee and Florida. It is ranked the 18th largest senior living provider in the U.S. according to Senior Housing News. ISL is founded on a care philosophy that fosters dignity and respect for residents and promotes their independence and individuality. The dedicated staff at each community is trained to maintain the highest standards of senior care services. For more information about ISL, go to http://www.islllc.com or call (760) 547-2863.