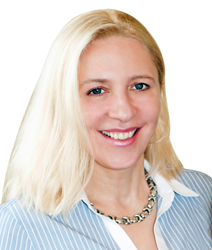 My patients are thrilled to reduce the length of treatment time by half and still achieve the body contouring results they want with dual CoolSculpting - Dr. Ingrid Warmuth
Elmer, NJ (PRWEB) March 23, 2015
Dr. Warmuth Skin Care Center is one of the first medical practices in the Southern New Jersey Region to have two CoolSculpting systems, allowing the practice to simultaneously treat patients in two different areas with two different systems, reduce overall treatment times, and manage the growing demand for the CoolSculpting procedure. The CoolSculpting procedure is cleared for non-invasive fat reduction in the flank (love handles), abdomen and inner & outer thighs.
The CoolSculpting procedure is the only non-surgical body contouring treatment that freezes and eliminates fat from the body. There are no needles, no special diets, no supplements and no downtime. During the procedure, a non-surgical applicator delivers precisely controlled cooling to the treatment area to specifically target underlying fat without harming surrounding tissue. More than 1,000,000 CoolSculpting procedures have been performed worldwide without any adverse permanent side effects.
Dr. Ingrid Warmuth - "The popularity of CoolSculpting continues to grow as patients are preferring non-invasive procedures over surgery and having two/multiple systems helps me meet the demand," said Dr. Warmuth, SJ's premier Dermatologist/Mohs Surgeon "My patients are thrilled to reduce the length of treatment time by half and still achieve the body contouring results they want with dual CoolSculpting."
Cleared by the U.S. Food and Drug Administration (FDA), the CoolSculpting procedure freezes away unwanted fat cells in the body by inducing a natural, controlled elimination of those fat cells. This scientific breakthrough is based on a vast body of Harvard research that demonstrates fat cells are more susceptible to cold and are selectively destroyed. Results can be seen in two to four months, and the treated fat cells are gone for good. Additional treatments in the same or multiple areas may enhance the desired aesthetic effect.
"I am very impressed with my results and that Dr. Warmuth Skin Care Center worked around my schedule. I highly recommend CoolSculpting for people with busy schedules who have stubborn body fat that diet and exercise alone do not seem to help," says Jennifer O.,41 Vineland, NJ
To schedule your complimentary consultation or attend a Coolsculpting Event call Tina @ 856-358-1500 ext 326