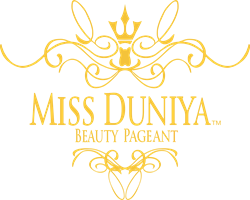 "I Am Beautiful"
Beverly Hills, CA (PRWEB) March 21, 2015
Legendary designer Rocky Gathercole will create one-of-a-kind fashion pieces that will be featured in the Miss Duniya 2016 Calendar.
Represented by For the Stars Fashion House in Los Angeles, this Dubai and Philippines-based designer is known for his "cutting-edge, unapologetic designs" crafted using diverse materials like metal, feathers and horns.
Rocky's collections have been showcased in Miami and Phoenix Fashion Week. He was also invited by New York Fashion Week to showcase his grand collections.
Rocky has dressed many Hollywood celebrities that are labeled as fashion icons, such as: Lady Gaga, Katy Perry, Britney Spears, Jennifer Lopez, Nicki Minaj, Bai Ling, Becca Tobin, Adrianne Curry, Paris Hilton, Jordin Sparks, and many more.
The Miss Duniya 2016 calendar will be photographed in Los Angeles by fashion photographer Ash Gupta. Ash is an internationally-known photographer, director and image-maker who has worked with top Hollywood and Bollywood stars including Jennifer Lawrence, Ben Affleck, Preity Zinta, Mallika Sherawat, Fred Durst, to name a few.
Ash's innovative and compelling images will compliment with Rocky's provocative fashions to create eye-catching images. The collaboration amongst the best in their fields will create images that will leave people in awe.
With its motto "I Am Beautiful, "Miss Duniya promotes women empowerment and presents strong role models of success, health and leadership for the young women of today in a global platform. Miss Duniya will help the contestants go further in their desires to be in the fashion, film, and other industries.
Miss Duniya 2016 calendar will debut later this year in Las Vegas at the Grand Finale of Miss Duniya Beauty Pageant 2015