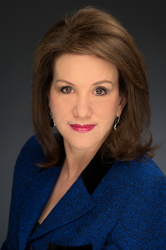 This is a most inequitable result and portends dangerously for defendants seeking appellate review.
Philadelphia, Pennsylvania (PRWEB) March 20, 2015
Federal criminal defense attorney Hope Lefeber discusses recent proceedings in United States v. Erwin, 765 F.3d 219 (3d Cir. 2014). Recently, four judges on Third Circuit dissented from the Court's denial of an en banc rehearing, claiming that the panel's decision was inequitable.
According to court documents, the defendant pleaded guilty to possession of oxycodone with intent to distribute. In his plea agreement, Erwin agreed not to appeal his sentence if it was within or below the Guidelines and agreed to assist the Government with its ongoing investigations. In return, the Government promised to seek a 5-level downward departure. As agreed, Erwin helped with the Government's investigation and the Government provided the sentencing court with a 5K letter.
Ms. Lefeber explains that at sentencing, Erwin's offense level was calculated at 39, triggering a sentencing range beyond the statutory maximum. The court then applied Erwin's 5-level departure to level 39, even though he could not have been sentenced based on this level. Erwin appealed, arguing that using level 39 as the starting point to apply his departure deprived it of its full effect since it should have started at the statutory maximum—not beyond it.
The Third Circuit denied Erwin's appeal, ruling that he had waived any right to appeal. But instead of simply denying Erwin's appeal, the Third Circuit ruled that Erwin's appeal—though it raised an genuine question as to his sentence—violated the terms of his plea bargain and ordered him to be resentenced without the assistance of the 5K letter. The Third Circuit denied en banc review. Ms. Lefeber believes this is a most inequitable result and portends dangerously for defendants seeking appellate review.
Dissenting from the Court's denial of en banc review, Judge Ambro points out the clear problem with the underlying ruling: the Government got more than it bargained for. Erwin assisted with the Government's investigation and the Government no longer has to compensate him (by way of a 5K letter) for it. Putting the non-breaching party in a "better" position than it was originally in is at odds with the "principles of contract law" the underlying decision claims to have based its decision on. Judge Ambro laments that "[i]n every one of thousands of criminal appeals this Court has heard since the first appellate waiver in a plea bargain, we have never before held that an attempt to litigate a waived argument opens the door to a harsher sentence. Yet here we do."
About Hope Lefeber:
In practice since 1979, Lefeber is an experienced and aggressive criminal defense attorney in Philadelphia. As a former Enforcement Attorney for the U.S. Securities & Exchange Commission, Lefeber uses the knowledge she gained while working for the government to best defend her clients facing serious state and federal charges related to drug offenses and white collar crime, including business and corporate fraud, mail and wire fraud, money laundering, financial and securities fraud, and tax fraud.
A member of the invitation-only National Trial Lawyers Top 100, Lefeber has been recognized by Thomson Reuters as a 2014 Super Lawyer. She has also been recognized by the National Academy of Criminal Defense Attorneys as one of the Top Ten Criminal Defense Attorneys. She has represented high-profile clients, published numerous articles, lectured on federal criminal law issues, taught Continuing Legal Education classes to other Philadelphia criminal defense attorneys and has been quoted by various media outlets, from TV news to print publications.
Learn more at http://www.hopelefeber.com/