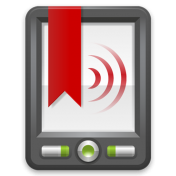 MD, USA (PRWEB) March 24, 2015
AudiobooksNow, a premier service for downloading and streaming audiobooks, launched an updated Android app in the Google Play store. SIMpalm was hired by AudiobooksNow to build a native mobile app to cater to the growing demand in the digital audiobook market.
The current Android app replaces the old version. The new app is faster, more responsive, and compatible with mobile Android smartphones and tablets. SIMpalm provided world class support to its client and developed the app within the given time frame.The AudiobooksNow Android app allows users to easily explore their extensive catalog of audiobooks. The streamlined, responsive interface will help users find, purchase and listen to audiobooks in no time.
Their unique auto bookmarking software will make sure that an audiobook always picks up where someone left off. For example, if someone is listening to an audiobook on the way to work through the app, they can then stream the audiobook through their website at work and pick up where they stopped previously. Once the audiobooks are downloaded, there is no more need for a data connection. The app will allow users to play downloaded audiobooks on the go without a WiFi or data connection.
There are many ways to enjoy audible spoken word audio books. Whether someone is on a road trip or long commute, working out, or simply doing chores around the house, audio books are the perfect way to enjoy great books anytime, anywhere.
How does it work?
Users can stream or download audiobooks from their website, or download audiobooks to their complimentary apps. With their innovative Club Pricing Plan, users can save 50% off of their first audiobook each month and up to 40% off of everything else. AudiobooksNow offer a 30 Day Trial to their Club Pricing Plan that includes a audiobook, without any cost. So anyone can try it. Or, simply purchase audiobooks at their everyday low price (no plan required).
Important Features available:

No data or WiFi connection required after audiobooks are downloaded.
Sync audiobooks and bookmarks across multiple devices.
Jump forward or back 30 seconds buttons.
Ability to skip around within track list.
The app can be downloadedon Google play from the link here: https://play.google.com/store/apps/details?id=com.audiobooksnow.app
About SIMpalm:
SIMpalm is a Mobile Application Development Company founded in 2009 to bring more mobility in the world. SIMpalm design, develop and deploy mobile apps and responsive web for its clients. SIMpalm provided end to end services for mobile app/web including design, development, testing and deployment. It has highly skilled iOS, iPhone app developers, Android Application Developer NYC, iPad app developer NYC, HTML5 developers to build mobile apps for any industry vertical. It also builds cloud based backend for mobile apps on Parse, Amazon AWS, LAMP and Windows Azure. Not only native apps, it builds app and web using cross platform technologies like HTML5, Sencha Touch, Jquery, Titanium, Xamarin, Angular JS, Backbone JS and Appprecessor. SIMpalm develop solutions for Startups, SMEs, Enterprises and Government organization. Some of its major clients include Flextronics USA, Forte Payment Systems, Bed Bath and Beyond, Blue Cross Blue Shield and Cantada.