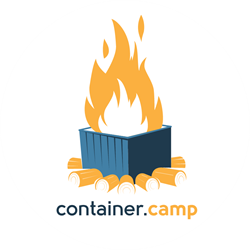 San Francisco, California. (PRWEB) March 26, 2015
Container Camp, the devops community conference on software virtualization, today announced its first US event in San Francisco on April 16th and 17th.
The conference will feature talks from international industry leaders including Ben Firshman (Docker), Tim Hockin (Google), Brandon Philips (CoreOS), Bryan Cantrill (Joyent) and Joe Brockmeier (Red Hat). The event will begin on Thursday, April 16th, with a Container themed CloudCamp from 6pm-9pm, followed by a full conference day on Friday from 9am-6pm with talks on all aspects of software virtualisation.
A limited number of tickets for Container Camp are now available online for $299 and group/student discounts are also offered.
About Container Camp: Container Camp is the international community conference on software containers. Founded in London in 2014, the event brings together the world's leading virtualization experts and container curious to discuss the latest developments in the field.