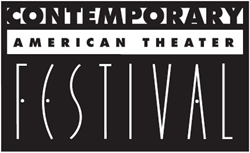 This season is about reigniting our ideals, values, goals, and mission. This season is about finding new ways to make our audiences laugh, dream, shiver, weep and think...theatre.
Shepherdstown, W.Va. (PRWEB) March 19, 2015
The Contemporary American Theater Festival (CATF) at Shepherd University has announced its newest quintet of plays to be presented this summer in rotating repertory. Ed Herendeen, the founder and producing director of the Theater Festival, is pleased to present five new plays from celebrated playwrights: Johnna Adams, Sheila Callaghan, Steven Dietz, Barbara Hammond, and Michael Weller.
With over 100 performances and a dynamic lineup of supplementary programming — including lectures, talk-backs, late night salons, and an all new 'Apprentice Showcase' — the weeks between July 5th and August 2nd compel audiences to "thinktheater." The season, which commemorates the Festival's 25th anniversary, will also feature four world premieres.
Founder Ed Herendeen believes that this season's performances build upon the Festival's artistic trajectory. "This season is about reigniting our ideals, values, goals, and mission. This season is about finding new ways to make our audiences laugh, dream, shiver, weep, and think…theater."
The season kicks off with opening night celebrations on July 10th and 11th, featuring events that recall the Festival's past and propel its future. Ranging from love stories and thrillers to dramas and dark comedies, the plays allow spectators to experience a wide range of emotions.
World Builders is a complex love story by Johnna Adams. Max and Whitney are patients in a clinical trial testing a new drug — a treatment that will cure them of their schizophrenic dreams and make them functioning members of society. Within the play, Max and Whitney must choose between a love that is real and the imaginary worlds that they have built.
Everything You Touch, a dark comedy by Sheila Callaghan, tells the story of a ruthless 1970's fashion designer — a devotee of the "beauty-is-pain" aesthetic. Flashing back and forth in time, the show is a fierce, lushly written work that exposes the struggle to find an identity that is more than skin deep.
On Clover Road by Steven Dietz is a fast-paced thriller that aims to exhilarate its audience with gritty and rousing moments. A distraught mother waits for her runaway daughter at an abandoned motel on a desolate American road. Having hired an experienced but cruel private investigator, the mother believes she will be reunited with her daughter. What happens instead will shock her and the audience to the core.
WE ARE PUSSY RIOT, a new play by Barbara Hammond, commissioned by CATF, makes its world debut at the Festival. The play tells the story of five young women that walked into Moscow's Church of Christ the Savior and offered up a punk prayer to the Mother God: "Virgin Mary, Chase Putin Away!" Their act made them enemies of Church and State, and revolutionary artists in the eyes of Western media. This story speaks to their struggles and the power of the human spirit.
Michael Weller's comedy, The Full Catastrophe is centered on Jeremy, a lost soul who agrees to be part of a research experiment, living with a couple as a relationship counselor. His hilarious lack of: a) experience b) understanding of love c) history of successful relationships d) common sense and e) instinct guides this couple from a dysfunctional marriage toward a "full catastrophe."
Matinee and evening performances will be held Wednesday to Sunday throughout the Festival. Single ticket prices to the 2015 Repertory are $59, plus processing. Four-show and five-show subscription discount packages (Rep Passes) are available, ranging from $100-$250. Additional ticket savings are available for military personnel (as part of the Blue Star Theater Program), students, seniors, patrons 30 & under, and West Virginia residents.
Performance tickets may be purchased through the Theater Festival Box Office, which is open off-season Monday to Friday from 12 p.m. to 5 p.m., by calling 800-999-CATF (2283), or 24-hours a day online by visiting http://www.catf.org/boxoffice.
To learn more about the Festival, visit http://www.catf.org.
About CATF
The Contemporary American Theater Festival (CATF) is dedicated to producing and developing new American theater. CATF is an independent 501(c) 3 nonprofit hosted on the campus of Shepherd University, a public liberal arts institution founded in 1871, and located in historic Shepherdstown, West Virginia. Situated along the banks of the Potomac River, and just 70 miles north of Washington, DC, and west of Baltimore, MD, Shepherdstown is a mixture of metropolitan thought and rustic ambience. To date, CATF has produced 105 new plays, including 40 world premieres, by 77 American writers including its first ever Off-Broadway transfer, Uncanny Valley, in 2014. The CATF season is truly America's newest plays in West Virginia's oldest town.
###
Media Contact:
Joshua Midgett
304.876.3304
jmidgett(at)catf(dot)org