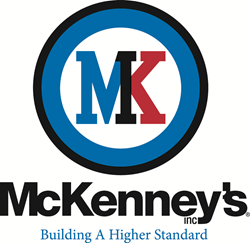 We assess your existing building systems to harvest and organize machine data, helping you better understand the overall impact of your organization.
Atlanta, GA (PRWEB) March 27, 2015
Jill Myers, program manager of the McKenney's, Inc. Enterprise Intelligence Group (EIG), will be speaking at the Gartner Business Intelligence (BI) & Analytics Summit on March 31, 2015. The summit will take place from March 30 - April 1, 2015 at Caesars Palace in Las Vegas, NV.
Jill Myers will deliver a keynote address in the session titled "Building a Data Driven Culture" scheduled for March 31, 2015 at 5:00 PM. In this session, hear how several BI and analytic leaders have built a data driven culture. In addition to discussing BI organizational maturity, attendees will learn the three aspects of creating a data driven culture: 1) putting the right team together; 2) picking the right technology; and 3) finding the right business case.

Keynote Session: Building a Data Driven Culture
Guest Speakers:
a) Jill Myers, Program Manager, EIG, McKenney's, Inc.
b) Bryan Brandow, Data Engineering Manager, Facebook
c) Debashis Saha, Vice President, Global Data Infrastructure, eBay Inc.
d) Gwyn Thorn, Analytics and Visualization Team Lead, Shell

Venue: Caesars Palace, 3570 Las Vegas Blvd South, Las Vegas, NV 89109
Date: 31 March, 2015 (5:00 PM - 6:00 PM)
Jill Myers is responsible for all aspects of product development and solution implementation at McKenney's, including data harvesting and analysis technologies that enable near-real time prescriptive, forensic and benchmark assessments for industrial device and machine ecosystems. With these capabilities, Jill Myers' EIG team helps customers identify issues that have previously been undiagnosed and creates roadmaps for automating work processes for critical items, both of which help front line resources deliver better customer service.
McKenney's, the Southeast's leader in building automation and security, has over 65 years of mechanical systems design, implementation and maintenance experience. Using the most effective innovative technologies, volumes of facility data is captured throughout a building's lifecycle (e.g., design, construction, commissioning and facilities operation).
If you own or operate commercial or industrial facilities, visit eoi.mckenneys.com. For more information about Gartner's BI & Analytics Summit or its speakers, visit: http://www.gartner.com/technology/summits/na/business-intelligence/speakers.jsp
About McKenney's
McKenney's is the Southeast's most trusted name in facility construction, operation and maintenance. For more than six decades, their proven approach has ensured high-quality, energy efficient solutions at every stage of a building-Design, Build, Manage and Maintain. McKenney's offers expertise in HVAC, process piping, plumbing, and building automation and control systems, as well as service and maintenance. Their in-house engineering, fabrication, installation and commissioning resources ensure cost-effective delivery of the highest quality solutions. For more information, please visit http://www.mckenneys.com/
About Gartner Business Intelligence & Analytics Summit 2015
The Gartner Business Intelligence & Analytics Summit is the only event designed to provide businesses with the knowledge required to create a visionary business intelligence and analytics strategy. The theme of this year's Summit is "Crossing the Analytical Divide: New Technologies, New Skills." This summit will provide insight around new and emerging technologies to be able to find the BI and analytics solutions in order to cross the analytical divide. For more information, please visit http://www.gartner.com/technology/summits/na/business-intelligence/