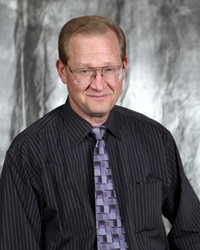 Springfield, MO (PRWEB) March 19, 2015
Dr. Leo A. Tokarczyk is pleased to announce that he is now able to offer a minimally invasive laser gum surgery to residents in Springfield, MO with periodontal disease. This treatment eradicates bacteria and clears diseased gum tissue without the use of a scalpel or sutures. There is less pain, trauma and bleeding, and the laser regenerates tissue to speed recovery time and restore oral health much more quickly than traditional procedures.
Bacteria mixes with food acid to form sticky plaque around the base of teeth. Brushing, flossing and professional dental cleanings remove build-up before it has a chance to harden below the gum line. When an individual has poor oral hygiene habits or other risk factors, delicate gum tissues can become inflamed. As the disease advances, pus pockets form and pull the gums back from their natural position. An individual with exposed roots experiences a shock of pain from the nerve when hot, cold or sweet foods come in contact with the teeth. The supporting structures deteriorate, eventually leading to tooth loss. Infection affects more than the gums and teeth. Scientists have recently discovered a link between oral bacteria and diseases such as heart disease and colon cancer.
Dr. Tokarczyk knows that many people experience anxiety about seeking treatment for periodontal disease in Springfield, MO. He has adopted the latest in procedures to ensure that his patients are as comfortable as possible. Replacing traditional oral surgery with laser gum surgery has created a much less painful environment. Rather than cutting the gums and pulling them away from the roots of teeth to access bacteria and infection, Dr. Tokarczyk uses a specialized dental laser to target bacteria without harming healthy tissue. The laser is also used to cauterize the area after the procedure to minimize bleeding and to stimulate new tissue growth so that gums are more likely to return to their natural positions around the roots of teeth.
Individuals in Springfield, MO who are suffering from periodontal disease can learn more about the gentler dental treatment available at Dr. Tokarczyk's practice. Information about laser gum surgery and other techniques and services provided is available on his website.
About the Doctor
Dr. Leo A. Tokarczyk is a periodontist dedicated to providing excellent care to patients in Springfield, MO. Dr. Tokarczyk offers the most current treatment options to his patients. He focuses on periodontics, implants and periodontal plastic surgery that help patients achieve a healthier mouth. His undergraduate dental degree at the University of Missouri at Kansas City, and post graduate residency at the University of Missouri at Kansas City and the Veterans Administration Hospital at Leavenworth, Kansas allowed him to develop great expertise in periodontal treatment. He is an active member of The American Dental Association, Missouri Dental Association, Greater Springfield Dental Society, and the American Academy of Periodontics. To learn more about the services offered by Dr. Tokarczyk please visit his website at http://www.springfieldperioimplants.com or call (417) 882-2880.