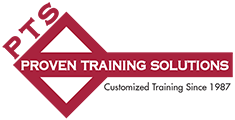 Our training is your solution – guaranteed!
Charlotte, North Carolina (PRWEB) March 27, 2015
Sexual Harassment in the U.S. - According to the official release of statistics from the U.S Equal Employment Opportunity Commission in 2014 there were 6,862 workplace sexual harassment allegations made in the country. As of 2015 only 786 of these cases have been settled while the other cases remain open. In total the amount of of monetary benefits paid to victim's of workplace sexual harassment in 2014 was over $35 million dollars. This number continues to grow as remaining cases from 2014 await settlement.
Even in 2015, the issues of sensitivity, diversity & harassment prevention in the workplace continue to burden HR departments, managers and business owners across the country. A potential reason for this continuing management headache is the lack of effective, common-sense based and engaging sensitivity training for employees and managers. Proven Training Solutions, a company that specializes in providing interactive & practical training for businesses, is addressing this issue head on by delivering fully customized sensitivity, respectful communication and harassment prevention training for a variety of businesses with diverse work environments. With Proven Training Solutions, businesses can increase productivity and employee collaboration by eliminating harassment complaints and creating a more respectful workplace. By providing training that speaks clearly to appropriate workplace conduct, appropriate humor at work and appropriate employee interaction, Proven Training Solutions can dramatically reduce the number of potential complaints against an employee or employer. When you reduce potential complaints, you also cut down the chances of Department of Justice intervention or frivolous, unnecessary lawsuits. Even in the case of a small business, respectful workplace and sensitivity training can benefit the work environment. In 2014 alone, thousands of formal harassment complaints and lawsuits were filed against businesses who failed to adequately address discrimination or harassment occurrences. One of the reasons this is so disconcerting is because it's been estimated that as many as 40% of the complaints that ended up being externally filed with the EEOC or DOJ were made because the complaining employee felt the company didn't take their initial internal complaint seriously. This can lead to serious legal & financial repercussions against both the individual(s) responsible for the harassment/discrimination and against the company. In too many cases, large financial settlements or awards were received by complainants because management or the company didn't respond correctly to the employee's initial internal complaint. It's much less time consuming and much less expensive to keep the issues in-house and not have to settle them in the court house!
How Can You Prevent Sexual Harassment or Discrimination From Happening In A Place of Business?
The first step in keeping this from happening in your workplace is by providing managers and employees the training and understanding to reduce the most common causes of insensitivity, disrespect, harassment or discrimination. Proven Training Solutions believe the vast majority of employees don't come to work in the morning to intentionally discriminate or harass a colleague or co-worker. Something happens and they get angry; their mouth opens; their brain stops and they say something stupid! It's a shame that people's mouths don't come with erasers. By providing employees with the correct training and clarification about respectful workplace behavior and policies, business owners can protect their employees, their company and themselves from liability. It's the company's responsibility to ensure that proper conduct and behavior is exhibited in the workplace. Failing to show the appropriate steps to safe-guard our employees from a hostile work environment can have serious negative consequences and could end up being very expensive. As the old saying goes, "An ounce of prevention is worth a pound of cure!"
Since 1987 Proven Training Solutions has been providing effective training for businesses. Specializing in diversity & sensitivity training, respectful communication and promoting harassment free environments, Proven Training Solutions customizes their training approach to each client's unique situations. Their training is engaging, interactive and most importantly informative. By making their training affordable for both large and small businesses, Proven Training Solutions meets both business and budget needs. Founded by Bill Walsh, an expert management and training consultant with over 25 years of experience, Proven Training Solutions is one of the country's leading resources for business training.
By creating a respectful and collaborative training environment, Proven Training Solutions experts reach a diverse employee audience and have positively impacted workplace conduct and behavior in all types of industries and businesses. .
"Bill has a natural credibility and likability that cause people to listen and internalize what he says. He uses real life examples and analogies in his delivery.. His words draw pictures in people's minds!" His comfortable and common sense approach allows him to establish a rapport and connection with his training audience very quickly – people who don't normally say anything or participate in training – do in his." - proven-training-solutions.com
All types of businesses are potentially vulnerable to the problems associated with harassment, discrimination or disrespect in the work place. If you're not actively providing the correct training to your employees, you could possibly be held liable for their conduct and any ensuing complaint. The first preventive step is checking out Proven Training Solutions' customized training approach to establish a diverse, sensitive, respectful and harassment free workplace.
To Find Out More About Sensitivity Training Available From Proven Training Solutions Contact us toll free: 1-800-403-5456