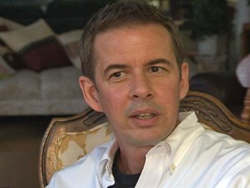 This film, like my journey, is about the difference between becoming a victim and living as a survivor. Its also about hope, because in the end, you have to have hope.
Boston Massachusetts (PRWEB) March 20, 2015
Attempting to battle the cover-up, shame and silence of clergy sexual abuse, three survivors from Boston, Massachusetts travel to Rome reaching behind the secret walls of The Vatican. Their week long effort becomes a decade long mission that exposes mind blowing statistics and unexpected global response.
BASTA - No Pity - No Shame - No Silence is a film documenting the emotional journey taken by simple men detailing their attempts to reach behind and beyond the Vatican walls in search of help, hope & aid in healing a nation reeling from the effects of the clergy abuse crisis. A decade after starting on a personal journey for justice, one man finds that success isn't always defined by achieving his goal, sometimes it's defined by the attempt itself. And sometimes, in that attempt, you also find out who you are.
The unlikely film producer of BASTA is Gary Bergeron, 52, a carpenter by trade, who lives in the greater Boston area. Gary and his brother came forward to their parents in 2002 about their abuse at the hands of a Boston priest. Gary consequently discovered his 77 year old father had also been abused by his priest. "Finding out that two generations of my family had lived with this painful secret was a pivotal moment. I realized that not only was I a victim of clergy sexual abuse, I was also the brother of a clergy abuse victim and the son of a clergy abuse victim. I decided to do whatever was necessary to make sure that I would never be the father of a clergy abuse victim. Regardless of the consequences, the Vatican was the next step," said Bergeron who was recently awarded "Best New Director" for his work on BASTA.
According to Bergeron, BASTA'S live footage was not planned but made possible as the result of a news editor's request to send a cameraman along on their trip to The Vatican. The raw footage was never used by the editor and was literally stuffed in a closet for over 10 years. Two years ago the editor offered it to Bergeron as a gift. When the package arrived, he decided that it was time to share his story and started editing, hoping the film would be a vehicle for survivors to be heard. Bergeron expressed that he sees the film festivals selection of BASTA as a realization of that hope. "The goal of BASTA was, and always will be, to raise public awareness, provoke action and promote healing for survivors. Above all, survivors should never give up, never lose Hope."
The film is being screened on Sunday March 29th at 11:00 am at The Sidney & Berne Davis Art Center, 2301 First Street, Fort Myers Florida.
For more information about BASTA, the movie, visit: http://www.bastathemovie.com
For more information about The Fort Myers Film Festival, visit: http://www.fortmyersfilmfestival.com