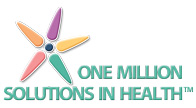 Our uniqueness is that we utilize a proven, disciplined and scientific process, where we work with Subject Matter Experts to evaluate and then validate new technological innovations in a collaborative manner
Boston, MA (PRWEB) March 30, 2015
This "Open Call for Innovation" aims to attract promising new Technology Innovators, Entrepreneurs, Established Companies and Scientists to present their science directly to relevant Subject Matter Experts (SMEs) in the biotech and pharmaceutical industries.
Through this Drug Discovery Technology Evaluation Consortium™ (TEC), One Million Solutions in Health™ can enable the collaborative evaluation and rapid adoption of promising new technologies for use in life sciences research and development.
The Technology Evaluation Consortium is an innovative, collaborative program run by One Million Solutions in Health (OMSiH), a non-profit organization, dedicated to improving and accelerating life sciences R&D and outcomes. This program has a proven track record benefiting innovators, biopharmaceutical companies and healthcare, with more than a decade of pre-competitive and non-competitive analysis of promising new technologies, products and services.
"As a new initiative, this Open Call for Innovation will allow technology providers and scientific innovators to get in on the ground floor of this opportunity with the Technology Evaluation Consortium," stated Dawn Van Dam, President and CEO of One Million Solutions in Health. "Our uniqueness is that we utilize a proven, disciplined and scientific process, where we work with Subject Matter Experts to evaluate and then validate new technological innovations in a collaborative manner."
One Million Solutions in Health has been charged with the responsibility of taking the Technology Evaluation Consortium to a new level, and attracting a wider selection of new technologies. Our goal is to help the creators of new science, and the industry, realize the many benefits of these scientific advances, in an accelerated manner.
From the webinar held recently on this Open Call for Innovation (click here), individuals and organizations can learn more about the opportunity for selected Technology Innovators/Providers to benefit from participation in this successful program.
The webinar also presents information from one technology innovator, Quantitative Medicine, who has already participated in this program. Quantitative Medicine describes how the Technology Evaluation Consortium helped shape their technology, increase their customer base and generate market exposure.
The benefits realized by participating in the Technology Evaluation Consortium are diverse and far-reaching. Beneficial outcomes reported by past Technology Innovator participants have included:
> Expert Feedback: Receiving direct feedback from knowledgeable Subject Matter Experts (SMEs), who can influence adoption and use of the technology, is priceless.
> Credibility: Achieving credible third-party evaluation and validation of the technology makes it more attractive and less risky to the biopharmaceutical industry and/or to investors.
> Collaboration: The collaborative program builds trust, is more robust, yields better outcomes, and lays a solid foundation for future cooperation.
> Market Penetration & Growth: By working collaboratively, innovators can build a deep understanding of the technology among top pharmaceutical and biotech companies.
> Brand Equity: Brand knowledge in the minds of key industry players increases the strategic and financial value of the brand and, consequently, increases the value of the technology or business.
"This is a significant diversion from how things have been done in the past. By bringing the industry together to 'get on the same page', the opportunity for more profound progress is possible," declared Dawn Van Dam. "The goal is to be a disruptive force in the biopharmaceutical industry -- so we can all bring better solutions to patients -- with speed!"
To apply for this opportunity, a Letter of Intent (LOI) for the Open Call for Innovation can be found here. For those chosen to proceed to the next step, One Million Solutions in Health will work with each Technology Provider or Scientific Innovator to help prepare the submission and presentation to the industry.
Solutions are accepted in all areas which support the drug discovery and development process.
To submit an application, forward it to TECprojects(at)onemillionsolutionsinhealth(dot)org OR input it at this link: https://www.surveymonkey.com/s/PV6ZKLM
Contact One Million Solutions in Health today to find out how to become involved in this initiative to transform the evaluation, validation and adoption of new science and new technologies for the healthcare and life science industries.
About One Million Solutions in Health
Shaping Health Care by Sharing Solutions™
To transform the face of healthcare and life sciences around the world, One Million Solutions in Health™ (OMSiH) is a global movement working to stimulate ideas, innovation and solutions by connecting people and sharing high-value, innovative science.
Inspired by a mutual conviction that all people around the globe deserve better health, we have crafted a number of platforms and programs that leverage collective knowledge, and the willingness to collaborate, for the purpose of accelerating the adoption of solutions that improve our health and well-being. Through a disciplined, scientific process, we work with Subject Matter Experts to evaluate and then validate new technological innovations.
Mission: To Connect, Learn + Share, Innovate and Collaborate to improve health care delivery, accelerate life sciences research and share patient and consumer-focused ideas and solutions.