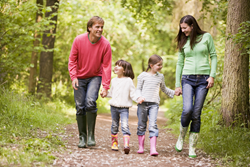 Each Red Lion property promises to make every spring getaway exceptional.
New York, NY (PRWEB) March 23, 2015
Red Lion Hotels Corporation (RLHC) announced a new spring campaign across all of their properties, encouraging guests to "Spring for a Treat." Featuring savings of 20% off stays at participating properties through June 20, guests can learn about the offer here.
With the approach of warmer weather and longer days, this campaign follows up on RLHC's Daylight Savings campaign, based on the theme "Sleep Less. Discover More." Red Lion's 50+ properties across the United States encourage guests to go beyond the main attractions and fully explore the local highlights of every destination. This offer will allow guests to take advantage of Red Lion Inn & Suites' contemporary amenities while benefiting from spring weather.
Located throughout 13 states, Red Lion Hotels prides itself on providing superior accommodations in many of the nation's most exciting destinations. Each Red Lion property promises to make every spring getaway exceptional.
Learn More: Guests can visit the Spring for a Treat website to learn more about RLHC's spring campaign.
About RLHC
Red Lion Hotels Corporation is a hospitality company primarily engaged in the franchising, ownership and operation of midscale and upscale hotels. Established in 1959, the company has more than 50 hotels system wide and also owns and operates an entertainment and event ticket distribution business. For more information, please visit the company's website at http://www.redlion.com.